Making a yeast starter is a worthwhile endeavor for any home brewer. Yeast starters are essentially used to increasing the number of yeast cells on hand ...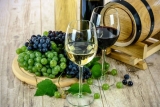 It is already a known fact that homebrewing alcoholic beverages come with numerous benefits, but not a lot of people know what recipes to try out. There are ...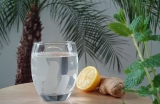 Homebrewers that make ginger beer believe it's quite an enticing beverage (myself included). It is an excellent non-alcoholic substitute of beer, and many ...
Before you've started making any type of homebrew, or if you haven't brewed many batches yet, the smell of homebrewing crosses all of our minds, so exactly ...
Kit and Kilo brewing is by far the fastest and easiest way to brew beer. It involves combining a purchased kit tin with a kilo of fermentable sugar to create ...
All-grain brewing is the pinnacle for the home brewer. It is the pure form of brewing, and the goal of anyone who gets in to brewing as a hobby. While it is ...
Some hate it, some love it but the reality is, now that your brew has fermented out, it's time to package it up. This is a small rundown on what different ...
Browsing All Comments By:

Brewzor