Check out Whisky and Bourbon From Around The World With a SipScout Subscription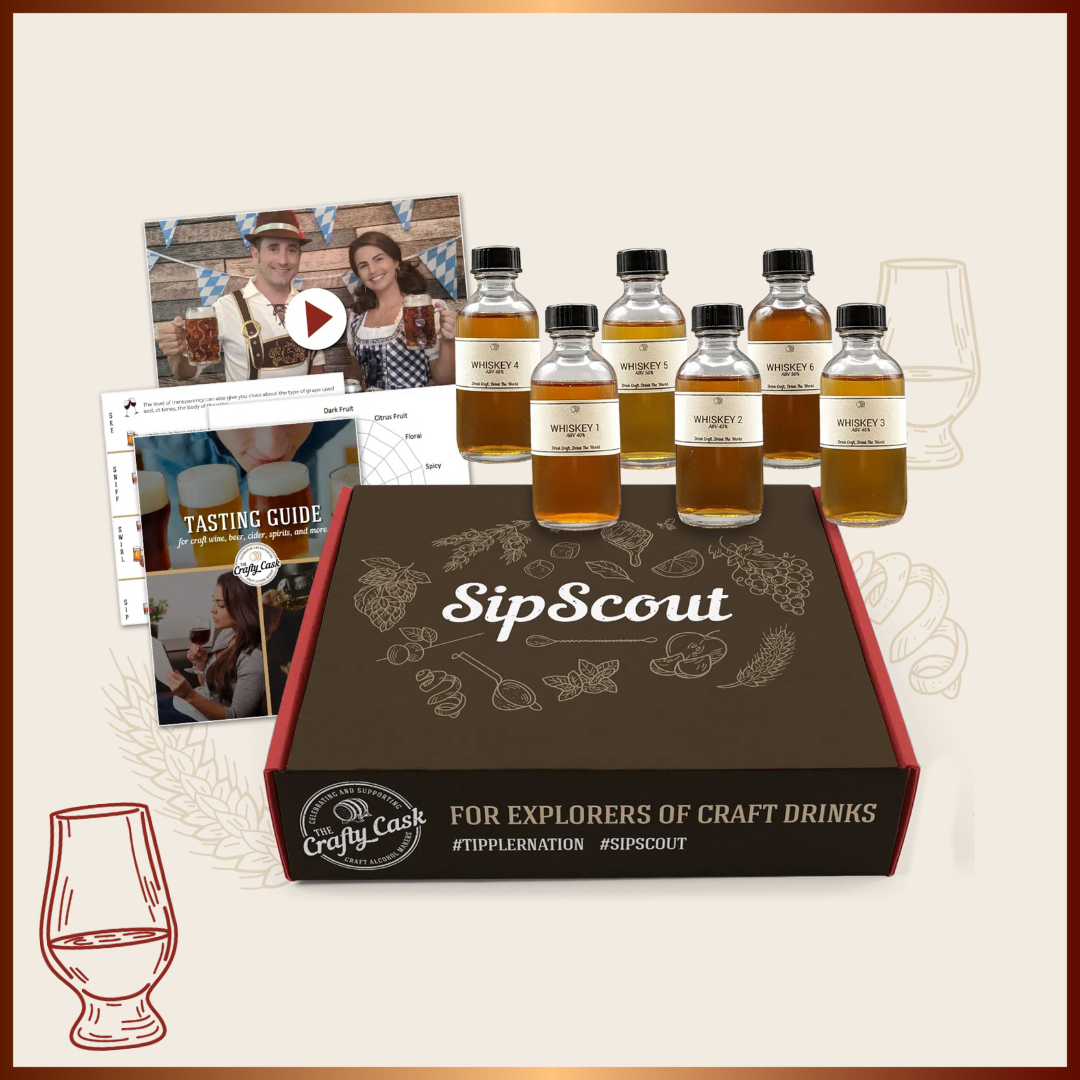 It is already a known fact that homebrewing alcoholic beverages come with numerous benefits, but not a lot of people know what recipes to try out. There are dozens of recipes out there worth trying, but the best part about homebrewed alcoholic wine and beer is that you can always modify your drink to perfectly fit your personal taste.
Homebrew White Wine
White wine is probably the easiest type of wine to make, mainly because it doesn't require much ingredients. This recipe is simple, decadent, and very quick to make, but the best part to this recipe is that you can add whatever personal favorite ingredient that you may have and it will become your own personal alcoholic beverage.
The ingredients that you will need include:
1.25 ounce package of active dry yeast
4 cups of sugar
1 12 fluid ounces of canned frozen juice or concentrate (any flavor of your choice)
3 1/2 quarts of cold water or as much needed
Directions:
First, combine the sugar, yeast, and the juice concentrate inside of a gallon jug. Then fill up the jug all the way up with the cold water. Now, make sure to rinse out a big balloon so that you can fit it in over the opening of that jug. Secure this balloon using a rubber band or by simply tying it normally. Now, place the jug inside of a cool dark place, and within a a day or so, you will notice that the balloon will begin to expand. As all the sugar starts to turn to alcohol all of the gasses that release will fill up the balloon and when the balloon deflates to normal size, the wine will be ready to drink. This will take around six weeks to fully be done, but the preparation process will not be longer than 10 minutes.
Santee Sunburn Red Beer
This beer is a very rich and flavorful recipe that may take a bit longer to make, but is totally worth the extra time put in. This recipe can also be changed to fit what you're personally looking for, where it will pair quite well with some tropical fruit like mango or papaya.
The ingredients you will need include:
1 pound of Belgian Special B
9 pounds of British pale malt
1 pound of 120 crystal malt.
5 pound of Carapils.
5 pound of Honey malt
1 ounce of Northern brewer boiled hop pellets
White Labs of California ale yeast
1 ounce of Cascade finished hop pellets
Directions:
First, infusion mash all the ingredients at just 125 degrees F for half an hour and then do it again at a 155 degree F hear for an extra forty five minutes. Now, collect all the six gallons of wort and heat it up at a 168 degree F with a sparge of water. The boil time should be at least one hour, where the boil will hop at the beginning and then the finish hops will stay for an extra five minutes to steep right after the boil. Ferment to complete the drink and then keg it, as you do not want to bottle the beverage, as it will lose its tang and flavor.
Homebrew Brewed Wine
This wine is unique and makes 4 bottles of wine. The process is also quite simple and it is a recipe that can easily be altered to your liking and it happens to have a very fantastic flavor that you will enjoy pairing it with some cheese and pasta.
The ingredients you will need include:
1 1/2 gallon of crock or a glass jar
1 gallon of a carboy or a small necked glass container
1 cup of fruit, preferably grapes or blueberries
2 cups of honey Filtered water that is non chlorinated
Directions
The process in making this wine is the exact same as the first recipe, but the only difference is that you will have to process the fruits before the entire wine brewing process. After the certain fruits are completely crushed, you can just add it in with the wine to ferment with it.
If you want to start making your own alcoholic beverages, then you should really consider to try out one or all of the homebrew recipes above. Don't be afraid to have fun with the entire creative process, as you can modify the ingredients however way you desire.