User Posts:

The Bourbon Rundown
Jack Daniel's is undeniably a classic as far as spirits go, with countless devotees from all over the world. But the immensely popular whiskey has had its ...
Rye whiskey is a favorite drink among hobby distillers next to bourbon. One of the great things about it is that there is not one rye whiskey recipe that ...
Weller's Special Reserve is part of Buffalo Trace's line of wheated bourbons, which includes Weller Antique 107, Weller 12 Year, Weller Single Barrel, and ...
The following is the most comprehensive list of the best bourbon blogs currently publishing content on a regular basis. Bourbonr Bourbonr Blake blogs about ...
The best bourbon glasses will bring out the very best of your bourbon. There's no denying that the same bourbon will taste much better in a proper bourbon ...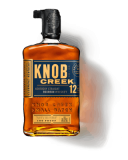 Classification: Straight Bourbon Company: Beam Suntory Distillery: Jim Beam Release Date: Ongoing Proof: 100 Age: 12 Years Mashbill: 75% Corn, 13% Rye, ...
I first heard of Pinhook bourbon from one of my local Facebook groups.  A member gave us the lead on bottles that he found in a local liquor store.  He ...
Browsing All Comments By:

The Bourbon Rundown