Check out Whisky and Bourbon From Around The World With a SipScout Subscription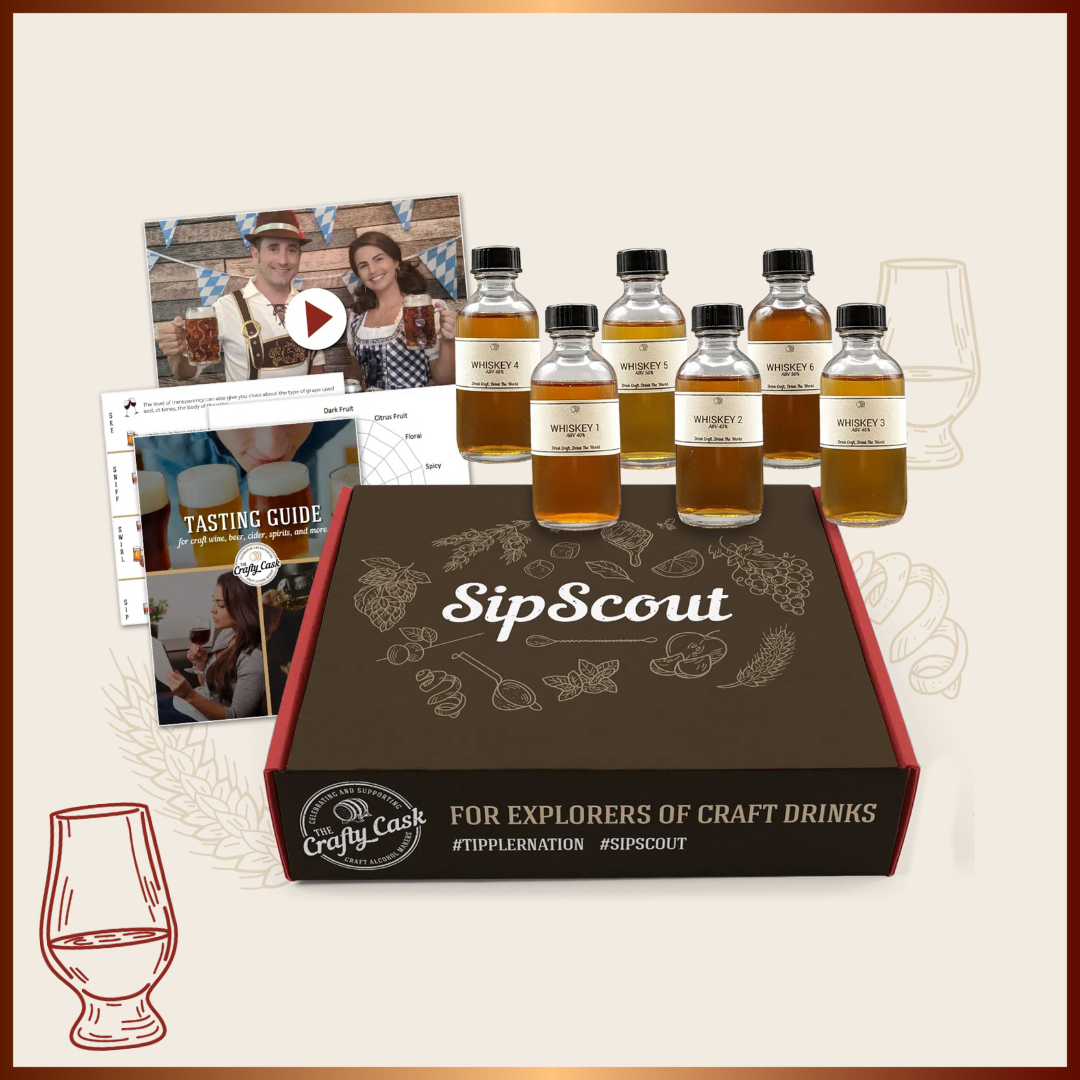 Weller's Special Reserve is part of Buffalo Trace's line of wheated bourbons, which includes Weller Antique 107, Weller 12 Year, Weller Single Barrel, and Weller Full Proof. Almost something of an "entry-level" offering, Weller's Special Reserve joins the variants mentioned above, along with other new bourbons that Buffalo Trace adds to the line from time to time.
Weller bourbons have been subject to much hype over the past few years, and Special Reserve is no different. Even before its release, this particular variant has garnered its fair share of attention, and it is still attracting notice.
But does Weller's Special Reserve truly live up to the hype? Is it a worthy addition to Buffalo Trace's respectable lineage? Let's take a closer look.
Nose
Right out the starting gate, Weller's Special Reserve impressed me with its multilayered honey, floral citrus, and fruity tones. Along with the bright apple, strawberry, and vanilla elements, it also gives off a hint of oak and cinnamon. These characteristics invite comparisons with Van Winkle Special Reserve 12 Year, although this is nowhere nearly as bold and complex.
Interestingly enough, Special Reserve has some heat to it despite its light and delicate nose. A bit of swirling releases even more aromatic elements, including more honey and vanilla, as well as peaches.
Palate
Special Reserve has a decidedly dark flavor palette to it, with strong tones of oak, honey, cinnamon, citrus, and vanilla. I also detected a hint of apple and even more subtle dried grass notes that weren't at all unpleasant.
Given the smell's dominant honey and fruit character, I was surprised to find the flavor of Weller's Special Reserve to be strongly reminiscent of oak. It isn't a 'bitey' sort of bourbon, however, at only 90 proof.
Finish
"Chewing" opens up the flavor palette slightly, unfolding more of the floral honey goodness, along with vanilla, apple, and peach. The mouthfeel is admittedly somewhat thin, which might disappoint those looking for a more robust bourbon. You also get a more tannic finish, with cinnamon and peppercorn flavors that impart a slight tingling sensation on the tongue.
Rating: 8.0 Stars
Let's be honest: no one who knows whisky will ever mistake Weller's Special Reserve for top-shelf bourbon. No matter how you cut it, this is one offering that sits firmly in the mid-shelf category.
That being said, it does hold its own against many other mid-priced offerings, with a delightful floral fruitiness that makes it so much more than an afterthought to the respectable Buffalo Trace line. In some ways, it reminds me of Van Winkle Special Reserve 12 Year, albeit more subdued.
Picky drinkers will complain that the oak and peppercorn tones of Weller's Special Reserve knock the flavor palette a bit off-balance. But for the rest of us, the price tag of just under $30 can't be beaten. If you are looking for decent bourbon that punches a bit above its weight class, Weller's Special Reserve is a worthy option.
Recommend food pairing With Weller's Special Reserve
Special Reserve's dark palate, tannic finish, and somewhat thin mouthfeel make it pair well with a variety of foods. It goes surprisingly well with sushi and is an even better match with more delicate smoked salmon preparations.
Special Reserve also makes an excellent accompaniment to dressed crab and soups such as smoked haddock and clear chicken and leek. It also complements bread and butter pudding and soft, creamy cheeses and makes a perfect ingredient for Cranachan, which is made with whipped cream, toasted oatmeal, and raspberries.
Alternatives to Weller's Special Reserve
If you have a taste for wheated bourbon but can't find Weller's Special Reserve in your locale, you might want to look into other wheated offerings such as Larceny Bourbon, Maker's Mark, or Rebel Yell 100. All of these are comparable to Special Reserve, although some would argue that they are a few notches better. If you really want to pull out all the stops, head straight for Maker's Mark Cask Strength, which at $50 to $60 is about the best-wheated bourbon you could get in this price range.
Get Weller's Reserve Sent Directly To Your Door
Weller's Special Reserve Review
This is a wheated bourbon whiskey. It's firmly at the crossroads of the bourbon craze - and stores are taking advantage of the name's popularity. If you can find this one for $20-30 a bottle it's a solid contender for a daily sipper and doubles nicely in any cocktail configuration you would normally use Maker's for - that said. The aftertaste really shines on this one - and it's well worth the try at a bar or on a weekend.