Check out Whisky and Bourbon From Around The World With a SipScout Subscription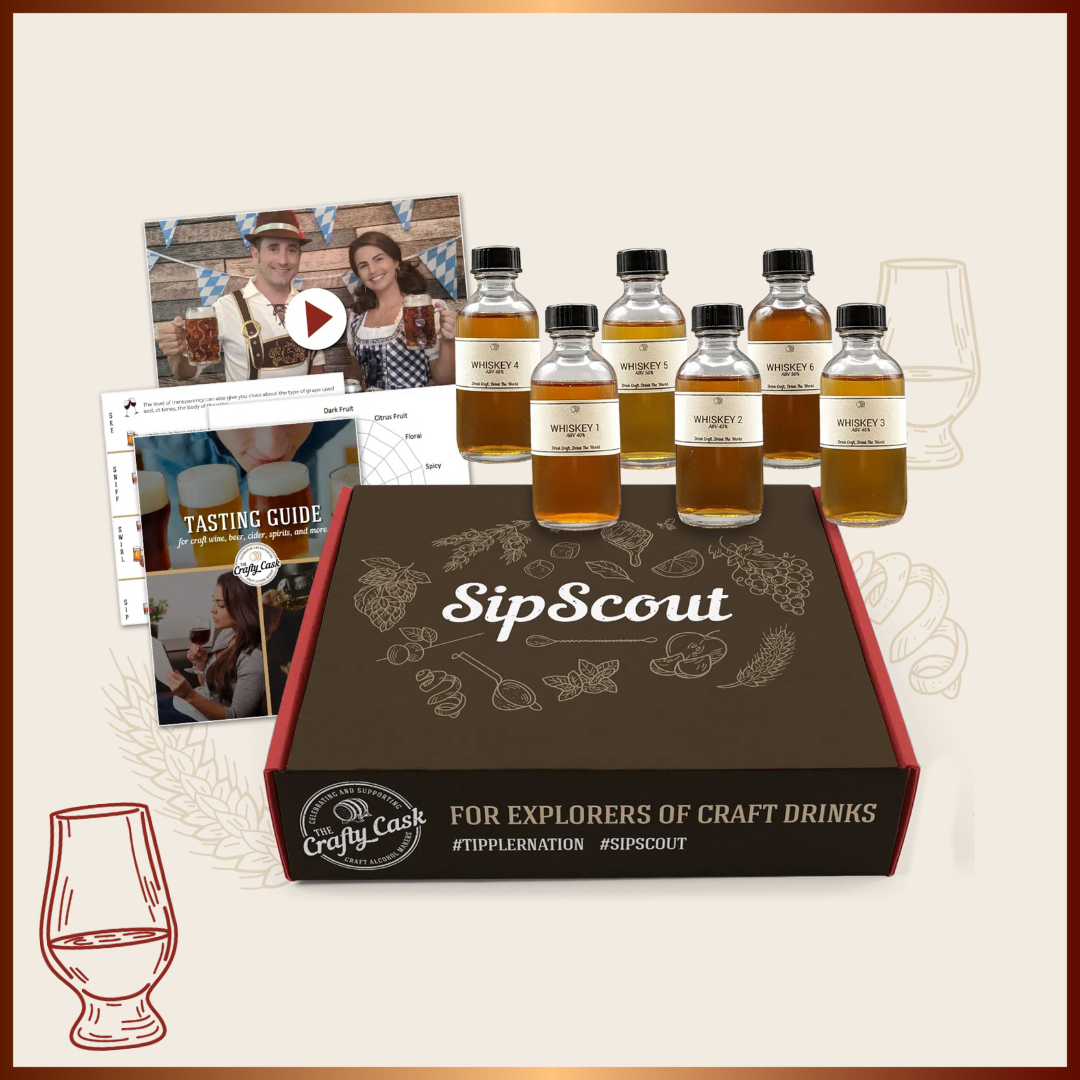 The best bourbon glasses will bring out the very best of your bourbon. There's no denying that the same bourbon will taste much better in a proper bourbon glass. Well that's what I think. 🙂 It's more of the overall experience which can make your bourbon sipping that much more relaxing.

You'll be astonished of all the lists for the best bourbon glasses that are out there that include glasses that no serious bourbon enthusiast would be caught dead drinking with. These "supposed" expert lists simply list the flashiest and coolest and most unique bourbon glasses they can find.
It's all clickbait and misleading to those who are new to bourbon or to those who want to elevate their bourbon drinking experience to the next left. It's not fair to you.
I'll list out how a proper bourbon glass should function, and present to you my three best bourbon glasses to bring out the bourbon enthusiast in you.
How A Bourbon Glass Should Function
A proper bourbon glass should accentuate the bourbon experience for all senses. Do not worry about coming off as a bourbon snob. Bourbon enthusiasts know bourbon drinking is an experience and not something to be wasted on a poor choice of bourbon glass.
Sight: The best bourbon glass should be transparent to allow you to actually see if the bourbon you are about to drink. Your sight will be used to check the clarity or cloudiness of the bourbon, as well as the body as you swirl it around the glass. Does it have legs streaking down the sides of the glass or does it just sheet away? I don't understand how any expert list could include the Norlan Glass VAILD Black Edition.
Smell: The best bourbon glass should concentrate aromas upward and towards you as you nose the glass. This will allow you to more easily dissect the scent more easily and attempt to pick out notes typical to bourbon (i.e. spices, floral, fruity, etc.). The best bourbon glass should also allow for gently swirling of the bourbon by having a rounded bottom. This will help release the bouquet of scents up out the glass and into your nose. A rock tumbler glass, with its square shape, would not be a good choice for this reason.
Touch: No I don't expect you to touch your bourbon in your glass with your finger. The best bourbon glass should feel comfortable when holding it with your fingers. It shouldn't be too heavy or awkward to handle.
Taste: The best bourbon glass will give the bourbon its best opportunity to taste its absolute best because of how it supports smell and touch. You simply cannot have the best-tasting bourbon without having a properly designed bourbon glass to get the most from this treasured
Hearing: Ok, I admit, this a stretch and has no bearing on how the bourbon will taste but there is something to hearing a nice gentle flow of bourbon sloshing into a glass as you pour yourself a couple of fingers after a hard day of work.
My Top 3 Bourbon Glasses of 2021
This is going to be a shortlist that I feel are the best bourbon glasses not only for the bourbon enthusiast but also to those wanting to appreciate the finer notes of bourbon.
The Glencairn Glass Review (also avail. personalized)
The classic… the tried and true… the real MVP of bourbon drinking. The Glencairn glass has the absolute perfect design to bring the absolute best out of any bourbon. It checks all the boxes that I outlined above that the best bourbon glass should have. As it should since it was actually designed with the input of master distillers from five of the largest whisky companies in Scotland.
One complaint bourbon enthusiasts have with Glencairn glass is that they are fragile. If not careful, you can easily brake one while attempting to add a whiskey stone or two to the glass or while washing the inside of one. There's not much heft to them and some larger male drinkers don't find them masculine enough while drinking.
You can also get this personalized.
Check the current price here
The Glencairn "Canadian" Glass Review
The Glencairn "Canadian" glass is a larger, heftier version of the original Glencairn glass. The wider bowl allows for better swirling action and offers plenty of room for ice or whiskey stones. The solid base feels sturdier and comfortable in the hand.
When drinking from this glass, it does require one to tilt the glass up higher in order to let the bourbon crest over the sweeping curve of the glass. Some may find this a bit awkward, including myself.
Check price directly from Glencairn here
Reidel Vinum Single Malt Scotch Glass Review
This glass is part of Reidel's Vinum collection of glasses. The design incorporates a small, slightly out-turned lip that directs the bourbon onto the tip of the tongues. Reidel has been a leader in the glassware industry for a very long time and finely tuned this design to increase the enjoyment of spirits. It feels nice in the hand and a lot sturdier than the classic Glencairn without all the weight of the Canadian Glencairn. However, the cylindrical body does not afford much room for ice or whiskey stones.
Check price on Amazon here
Bonus Sip: The Godinger Cigar Whiskey Glass
The ultimate relaxation tool. The whiskey tumbler and cigar rest all in one. Made from lead free crystal this handmade glass is made by the Godinger company. There are thousands of positive ratings on this glass on Amazon and I'll add my quick overview: nice glass to use when I light up my stogies. I don't do this very often but when I do I use this Godinger glass.
Conclusion
There you have it. A no-nonsense list of the best bourbon glasses for the bourbon enthusiast. As you get more experience drinking bourbon you can experiment with other, flashier glasses. However, if you are just starting out, these are the glasses you should focus on.