Check out Whisky and Bourbon From Around The World With a SipScout Subscription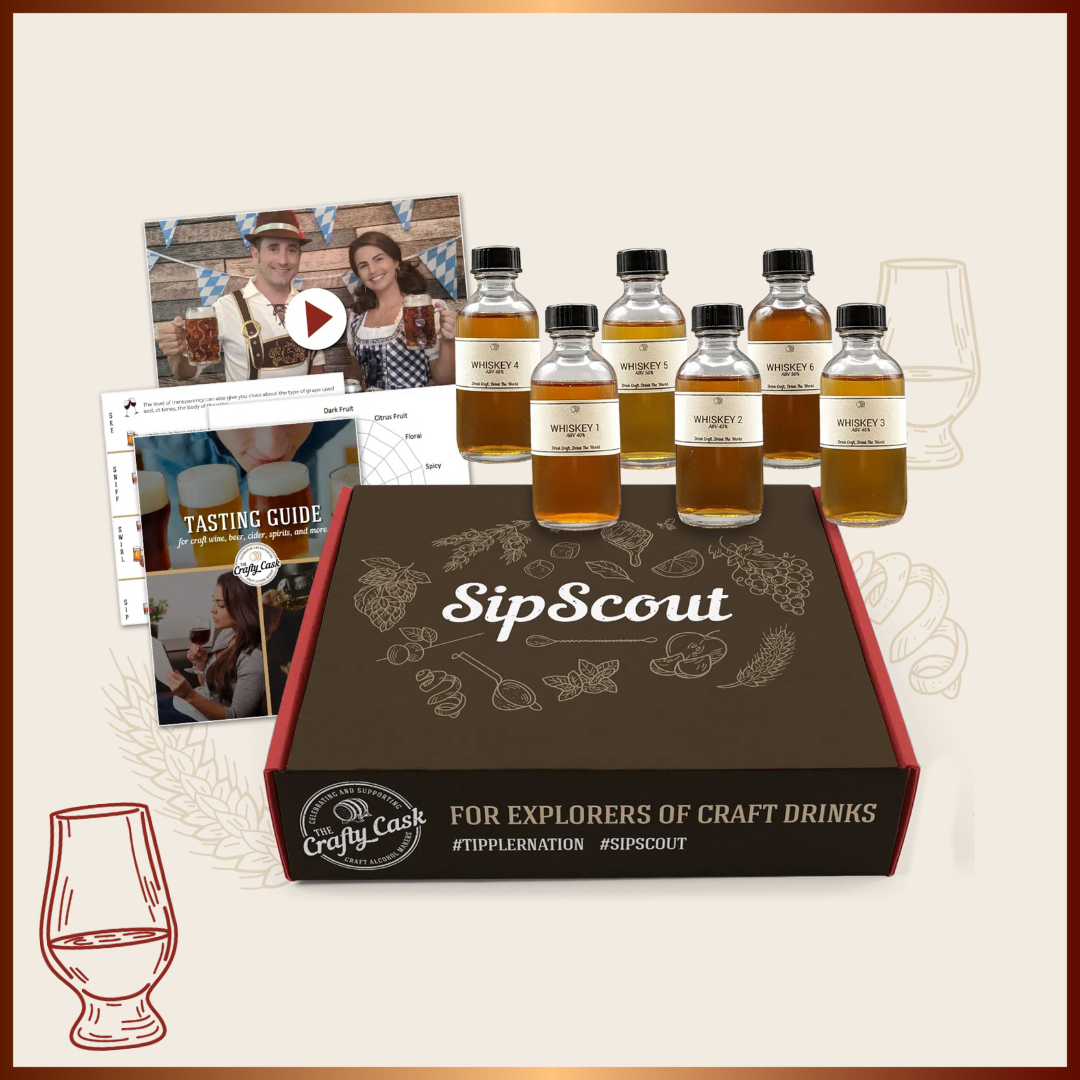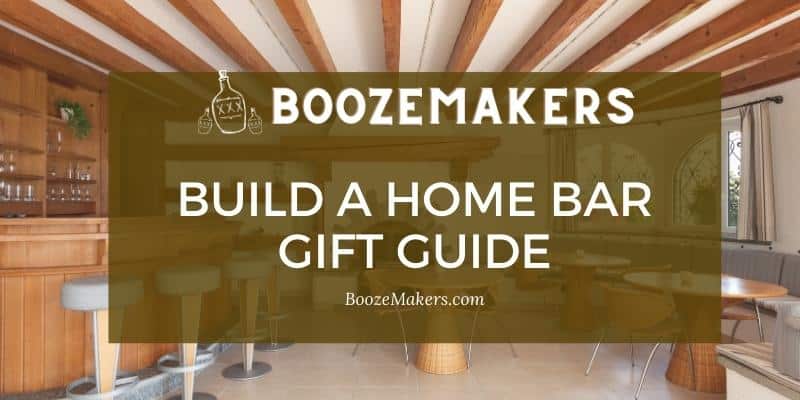 Welcome to our 1st Build Your Home Bar Gift Guide where we will go over a bunch of stuff that you can use to build out or pimp out your home bar. Please use the guide for inspiration for your own bar or to give as gifts.
PALACE: Shot Ski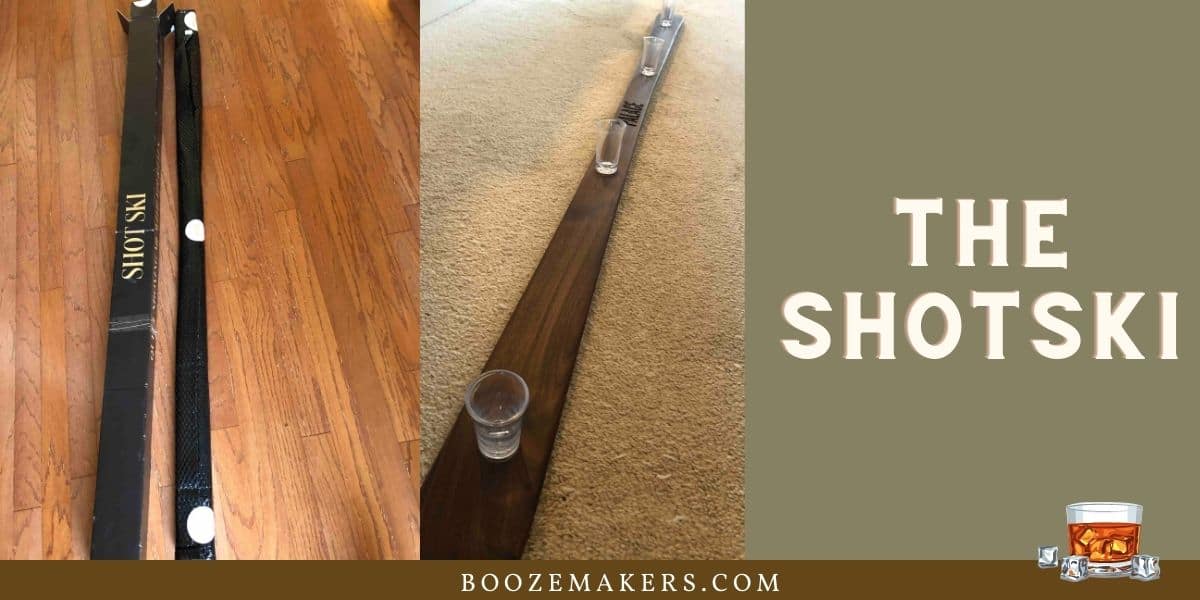 Every home bar needs a Shot Ski and not just any, but The Shot Ski from PALACE. A staple of mountain bars everywhere, we've turned the Shot Ski into an art piece for the home. It's sculpted from solid hardwood (Black Walnut or Maple), and has embedded magnets that fasten securely to shot glasses, concealing it's function. When it's on display, it's simply a gorgeous wood ski. When you snap it off the wall, the party starts.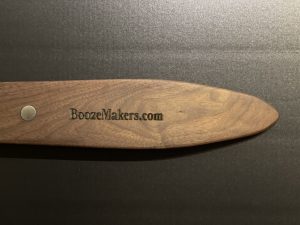 You can also get it customized with engraving, look at the one we got above. 🙂 This thing is an art piece and must if you have get togethers and parties again like its after 2020.
Get it here in Maple or Black Walnut (shown)
Moscow Muled Copper Mugs
Enjoy these authentic copper mugs handcrafted traditionally which are ideal for a number of different cocktails and beverages. Enjoy a fun family experience with a nice Christmas cocktail (for the parents) and mocktail (for the kids)! At Moscow Muled, all copper mugs are premium and handmade using 100% pure high-grade food-safe copper. The company sells exclusively online and ships its products worldwide from its warehouse in the United States. Website: https://www.moscowmuled.com/. $19.50 for a set of two.
Well Told Custom Map Barware and Drinkware
The perfect cocktail needs the perfect glass. Well Told creates one-of-a-kind customizable barware with etched city maps. Choose ANY town or city in the USA and you'll get a glass that is detailed with the major streets and landmarks. Customized glass with topography and the cosmics (choose any day in time) are also available. Check out all that they have to offer here.
A Bar Above – 4 Piece Cocktail Shaker Set
4 piece craft bar set is the best of the basics. This core kit includes the three tools you need to make most common cocktails: a trusty two-piece Boston shaker, a Hawthorne strainer with extra-tight spring and a two-sided Jigger with measurement lines all the way down to 1/4 oz!
Made from Stainless Steel 304 (That's the high-quality, food-grade kind)

Beautiful Polished Stainless Steel finish

Welded to Last: All welds are reinforced – these tools will never rust and fall apart.

Comes in one giftable box!
Want to start making craft cocktails at home, but not break the bank? This kit has all of the basics to get you started!
SmartPatches
Do you wish you could enjoy your home bar more often, but find yourself plagued by headaches, nausea or feeling foggy-headed the next day? Now, enjoy your home bar to your hearts extent and feel great the next day, with Smart Patches Hangover Prevention.
Smart Patches are a natural and healthy way to eliminate any and all annoying side effects that you may feel the day after drinking. Our simple and innovative patch allows you to enjoy your favorite beverages and wake up feeling great, no hangover symptoms in sight!
Just apply onto your skin before drinking to ensure that you will have a good time today and feel great tomorrow. Stock up your home bar with the easiest way to combat the effects of alcohol – no pills, powders, energy drinks or needles in sight, for just $20 at smartpatches.com!
Fire Dept. Coffee – Spirit Infused Coffee
Fire Department Coffee, a coffee company that is run by firefighters. They donate 10% of net proceeds to help first responders who are ill or injured, mentally or physically, through our Fire Department Coffee Foundation.
They recently announced some new Bourbon-Infused Coffees like the Black Cherry Bourbon-Infused and our Vanilla Bean Bourbon-Infused Coffees and they will be releasing more throughout the year. I tried both and they have a bourbonish flavor which is really nice for an all day coffee.
Coolin Curve Wine Ice Bucket
It's the only chiller where you won't struggle sliding your bottle of vino into the ice. Additionally, the brand donates their proceeds to Miss Emma's Retreat, which gives those with terminal cancer a sailing trip (free of charge) on Galveston Bay in Texas.
TEN Alkaline Water
The premium, independent brand recently released 12oz aluminum cans in retail and is newsworthy because they are the first to offer alkaline water in this format. The cans are the result of both TEN and retail aiming to reduce plastic waste and are perfectly suited for the home gym, bar and office.

TEN Spring Water is 10ph and the #3 alkaline brand in the country
10pH water, rich in alkaline minerals and electrolytes
Sourced from natural springs (Appalachian Mountains)
TEN is also available in bottles (multi-packs) and jugs
Endorsed by major athletes, teams and celebrities
In major retail grocers, Amazon and coming soon to Whole Foods