What happened? Did you party with friends, drank wine, got drunk, and blacked out? I know that happens a lot! That's exactly why it's always best to know how ...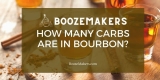 At the end of a long day, a sip of bourbon could be just the thing to take the edge off. But for health buffs, enjoying their favorite spirit may bring up the ...
Different strokes for different folks. Some drink their whiskey straight or neat—others like it with a dash of water. There really is no right or wrong way ...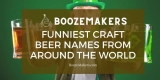 It seems there's no end to the creativity and genius of craft beer brewers! From unique flavor twists and variations to one-of-a-kind packaging, the brewing ...
Some call it the true American Spirit, an authentic representation of tradition and an honest product of good old-fashioned hard work. Known simply as ...
You've seen it in countless teen movies, backyard parties, and dorm keggers–maybe you've even tried it yourself a couple of times. We're talking about ...
Welcome to our 1st Build Your Home Bar Gift Guide where we will go over a bunch of stuff that you can use to build out or pimp out your home bar. Please use ...
  This page provides a comprehensive overview of home distilling laws by state in the U.S. Furthermore, we a giving a quick overlook at home distilling laws ...
Whiskey drinkers know that chocolate and whiskey flavors go amazingly well together. Like bread and butter, peanut butter and jelly, and milk and cookies, ...
Have you ever seen a bottle of bourbon with a horse on its top and wondered what it was? Chances are, what you saw was an intriguing and highly-collectible ...
Browsing All Comments By:

Booze Makers