Check out Whisky and Bourbon From Around The World With a SipScout Subscription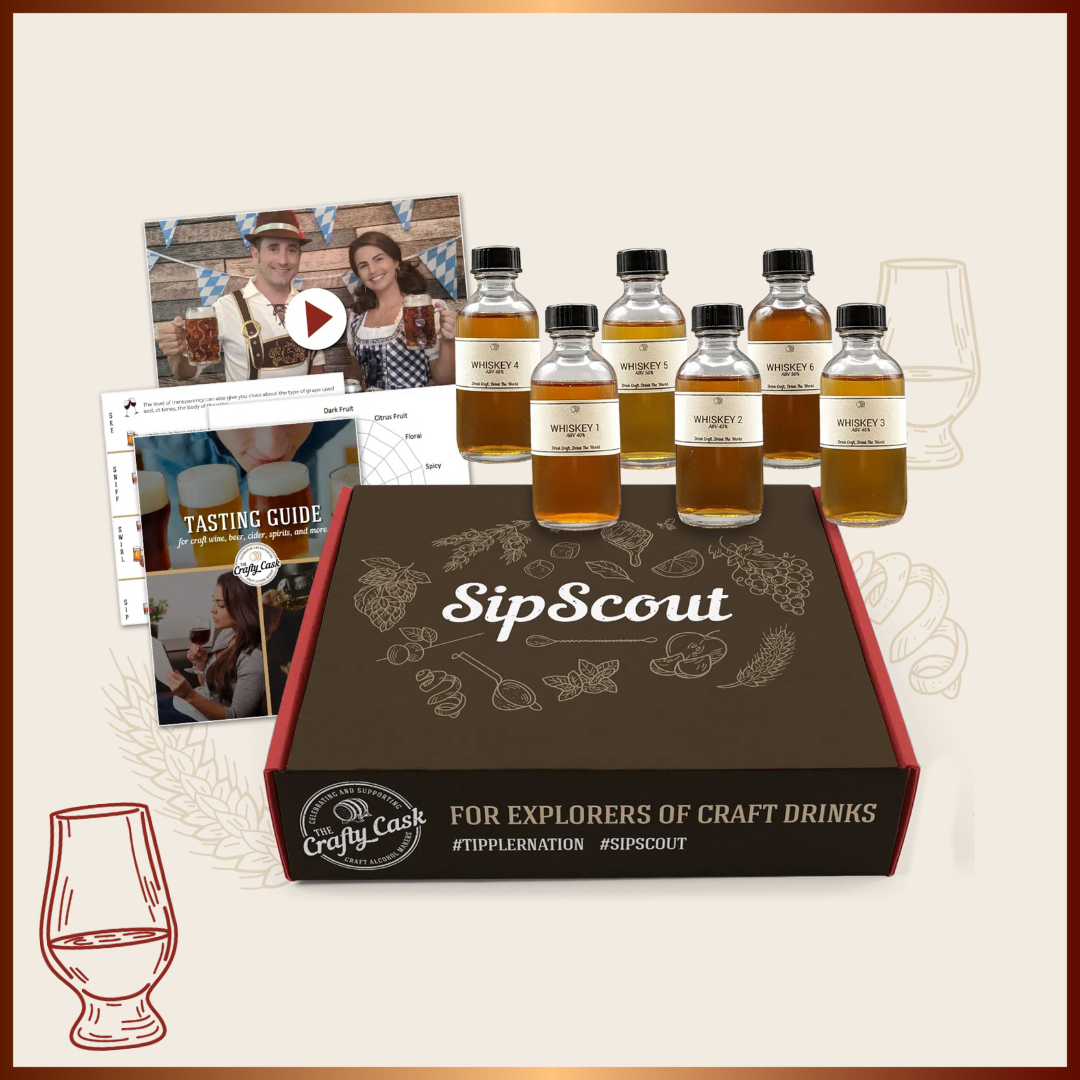 If you are still looking for the finer things to get your father this Father's Day then you are in the right place. We have sourced some of the finer things you can gift to dad this year. Let's start it off with…
Groovy Guy Gifts Personalized signs
A personalized metal sign will be sure to improve your guy's man cave. Whether he needs a custom bar sign or sign for his home, Groovy Guy Gifts has a sign he will be proud to display.
Traditional German Beer Steins
Nothing says class like a traditional Beer Stein from Germany. Many different styles available.
Living The Dream Brewing Co.
With Beer Drop, you can send anyone the gift of local craft beer from near or from far. Here's a photo of some Living The Dream Brewing beer, one of the many craft brands, you can select from.
Sonoran Spice Gift Sets
Whether your father is a self-made pitmaster or lover of all things BBQ, or maybe he just loves some fiery hot food, the Sonoran Spice hot sauces, and spice gift sets are the perfect gift. These mixed gift boxes allow him to sample the best and hottest chili peppers in the world! Check it out at: https://www.sonoranspice.com/collections/gift-packs
Mortal Kombucha
For only $44 a month, send Dad 12 kombuchas in Mortal's subscription of wildly branded, wellness-boosting flavors like Black Magic and Basillion Strawberries. 
Wildgrain
Wildgrain is the first bake-from-frozen box for sourdough breads, fresh pastas, and artisanal pastries. All of our products are baked within 25 minutes (no thawing!) and are made with clean, easy-to-understand ingredients.
It's perfect for making an extra easy, delicious, and special Father's Day meal!
Hornitos Tequila
Hornitos Tequila Black Barrel is sure to please if he is a fan of whiskey. The tequila starts as a premium, aged Añejo, then spends four months in deep charred oak barrels to give it a rich, smoky flavor and golden amber color. It spends an additional two months in specially toasted barrels for more depth and distinct complexity.
OBSBOT Tiny 4k Webcam
Have a tech dad that needs new gadgets to play with? Then consider OBSBOT's smart webcam –Tiny 4K. Its highlights include:
•  4K Ultra HD: Equipped with a 1/2.8-inch Sony image sensor with 4K lens, the OBSBOT Tiny 4K is capable of 4K/30fps and 1080P/60fps video. This ensures that users can capture any moment with the rich clarity and authentic color tones it deserves. Besides, you can activate the Face AE (Face Auto-exposure) function to have a clearer and brighter face even in a low light environment.
•  AI Tracking with auto-framing: With a powerful AI algorithm, Auto Focus ensures that the OBSBOT Tiny 4K stays focused on the center of the image. Moreover, the new Face Focus option automatically adjusts the bokeh to make your face clear and bright.
•  Magical Gesture Control:You can control the OBSBOT Tiny 4K with two simple gestures – that's it.
•  Privacy and convenience: You can easily turn the OBSBOT Tiny 4K off by simply tilting it down. In case you forget, Auto Sleep will be activated after 30 seconds without locking the tracking target and turn the device into "Sleep Mode". You can even set the detection time manually, so no longer worried about personal information leaking.
Friendlily Press Beverage Mixing Sticks
Allow Dad to pair his favorite drink with a witty Beverage Mixing Sticks from Friendlily Press! Available in a wide variety of themes including Throwback, Sports, Travel, and much more. There is truly something for every dad's taste, but you can even reach out for a custom creation to perfectly fit his style.. Made of sturdy 1/8th inch acrylic, these fun Beverage Mixing Sticks work in hot or cold drinks. Wash and reuse again and again. No matter the occasion, these Drink Stirrer Sets make lovely gifts!
NuLeaf Naturals Cannabinoids
NuLeaf Naturals is one of America's top pioneering hemp companies. Founded by a group of plant medicine aficionados, they have been committed to creating the world's highest quality cannabinoid products in their most pure and most potent form. Their full spectrum cannabinoid extracts contain no additives and the only ingredient is organic hemp. 
Their newest product, the world's first Full Spectrum Multicannabinoid™, is a comprehensive formula designed to elevate health and wellbeing — with a daily blend containing cannabinoids CBD, CBC, CBG, and CBN in equal amounts to supercharge your endocannabinoid system — A "multivitamin of cannabinoid wellness." This promises to be in high demand during the Spring Sale.
Thoughts Bourbon Whiskey
Pour up a glass of Kreyol Spirits – THOUGHTS™ Straight Bourbon Whiskey available at TIPXY, an Amazon-like ecommerce website where consumers can purchase a wide variety of wine & spirits that can be shipped directly to them.
Enjoy this award-winning Bourbon Whiskey with your old man as you wait for a hot burger right off the grill! It is meticulously crafted using a unique aging process resulting in an exquisite taste.
Tasting Notes: The first sip is sweet as corn and the malted barley notes begin to interact with your palate. With the second sip, the flavors start to deepen as you begin to notice the full-body mouthfeel. The finish is smooth and clean with hints of maple syrup.
Awards: Sip Awards – Double Gold – 2021
Cost: $58.99
Fabrizia
Fabrizia launched their Lemon Baking Company in 2020 which incorporates our award-winning Fabrizia Limoncello into each and every one of our baked goods. After launching Fabrizia Spirits in 2008, Co-Owners, Co-founders and brothers Phil and Nick Mastroianni longed to share another cultural aspect of their upbringing…. food. All of their Limoncello and canned cocktail spirit products can be found here: https://www..fabriziaspirits.com/our-products
Naked Recovery Powder
A gift idea for active sophisticated men, a premium supplement Naked Recovery is an excellent all-natural wellness and recovery gift.
This is a unique blend of natural ingredients that reduces muscle soreness, balances physical and cognitive stress, and promotes quality rest and rejuvenation.
Naked Recovery contains 6 adaptogenic mushrooms, tart cherry juice, and lemon balm extract that will optimize a man's energy levels, mood, mental wellbeing and performance as well as help him recover after a hunting or sports weekend or even after a party!
X-NRG Life Bluetooth Audio Stealth Sunglasses
Elegant appearance combined with unique design is the first choice for drivers and sports fans.  The spectacle frames have strong toughness and are comfortable to wear.  The perfect combination of science and practicality makes you more attractive.  These easy-to-use glasses support music up and down playback, enjoy your music, but don't miss a phone call, call and music automatically switch. 
Ralli – Alcohol Health
Their core product is an alcohol health powder that let's you enjoy evening drinks and feel great tomorrow. In addition to rehydrating the body, we help the brain recovery from alcohol's impact. It's the perfect gift for any dad that loves a good pint or nice glass of wine.
My Chicago Steak
Every cut of steak in each of the assortments we offer is certified USDA Prime or upper-1/3 USDA Choice, putting our steaks in the top 2% of beef worldwide. Each steak is hand-selected and hand-carved to ensure you get the best cut possible, and then dry- or wet-aged to intensify its naturally delicious flavor. Give your dad the perfect gift this Father's Day with a special delivery from the Chicago Steak Company.
JiMMYBAR!
JiMMYBAR has an array of delicious and decadent keto protein bars and has a first to market low sugar keto pudding which have helped Americans shed their quarantine weight and keep their blood sugar low. These puddings and protein bars are super-rich and decadent that do not raise blood-sugar levels. 
Jim Simon and the writer of the "Eye of the Tiger" Jim Peterick plus sister Chef Annette Del Prete created these protein bars. This collaborative effort has made JiMMYBars! super successful in America and can be found in-store at Costco, Sam's Club, BJ'sWholesale Club as well as Circle K, 7 Eleven, Wawa.
The blue "Eye of the Tiger" JiMMYBAR! can be purchased nationwide at Walmart stores, Hudson News within airports, and a number of other retail partners. 
Holidaily Gluten Free Craft Beer
Holidaily Brewing Company certified gluten-free craft beer (also vegan)
Our product is premium, meaning it's a higher price point than most craft beers because it is certified gluten-free, brewed with gluten-free grains like millet and buckwheat.
Banish Skincare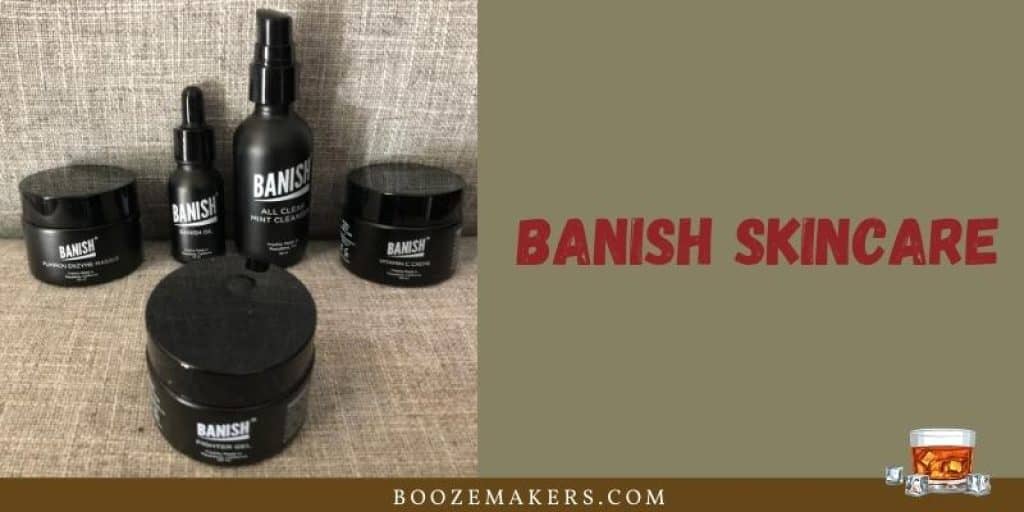 Banish their stress and worries away with this unisex skincare set that that naturally cleans, moisturizes and soothes the skin like no other. No more sharing with the wives, it's time for dads to have their own set of skincare products
CLARIFYING ROUTINE SET – Perfect for a routine to help increase skin clarity & radiance!  – $159.00
Contains a refreshing sulfate free cleanser,  a cooling acne-fighting gel that doesn't dry out skin, a dark spot correcting oil that's great when you need extra moisture, and a lightweight Vitamin C Creme to use as your daily moisturizer. 
Geekey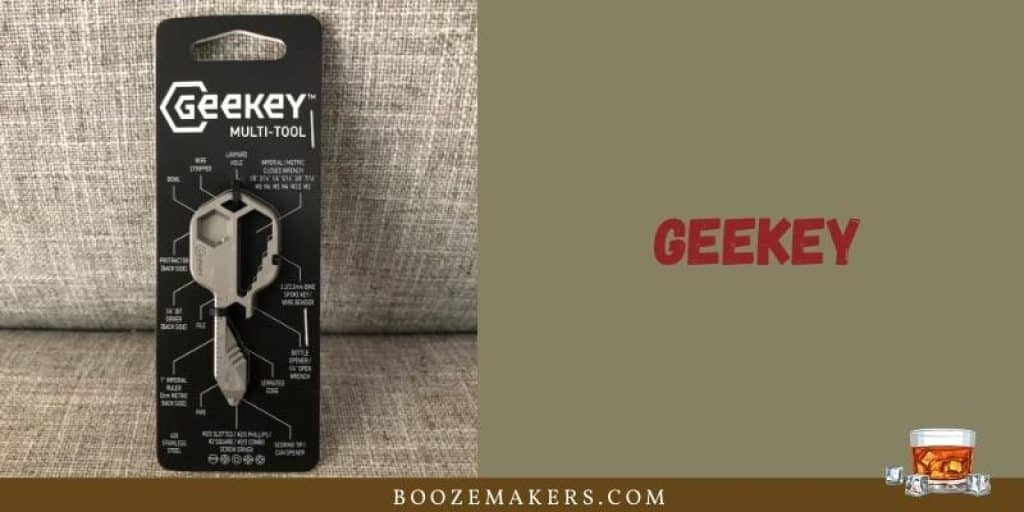 It's time to think outside the toolbox with the Geekey! This expertly combined go-to tool is the size of a key, so be ready to upgrade your keychain. It's fully equipped with more than 16+ functions to help you tackle those common, everyday problems, and when you're done, simply toss it back in your pocket. Don't let its size fool you. This award-winning work of art and engineering is crafted out of a solid chunk of 420 Stainless Steel to take on big and "tough as nails"  jobs.
Available on Amazon
Price: $22.99
Cocktail Kits 2 Go
Cocktail Kits 2 Go have everything you need to craft cocktail classics all in one small, home bar, in-case-of-emergency package. For instance, the Old Fashioned Cocktail Kit includes the ingredients to craft a perfect Old Fashioned Cocktail – aromatic bitters, sugar cubes, bamboo spoon, and instructions for making the drink as it has been made since the late 1800s–all tucked into a vintage-styled, travel-sized tin. Just add your favorite whiskey. 
If you'd like to see our line, you can find us here: http://cocktailkits2go.com
The Bubble Collection
The Bubble Collection is a newly-launched, niche fragrance brand of six eau de toilettes. Our citrus/aquatic SANTORINI WANDER BUBBLE, 50ml $120, is quickly becoming a summer favorite for our male consumers. Our fragrances are available on our website www.thebubblecollection.com and in select boutiques in the US and Canada.
UforiaScience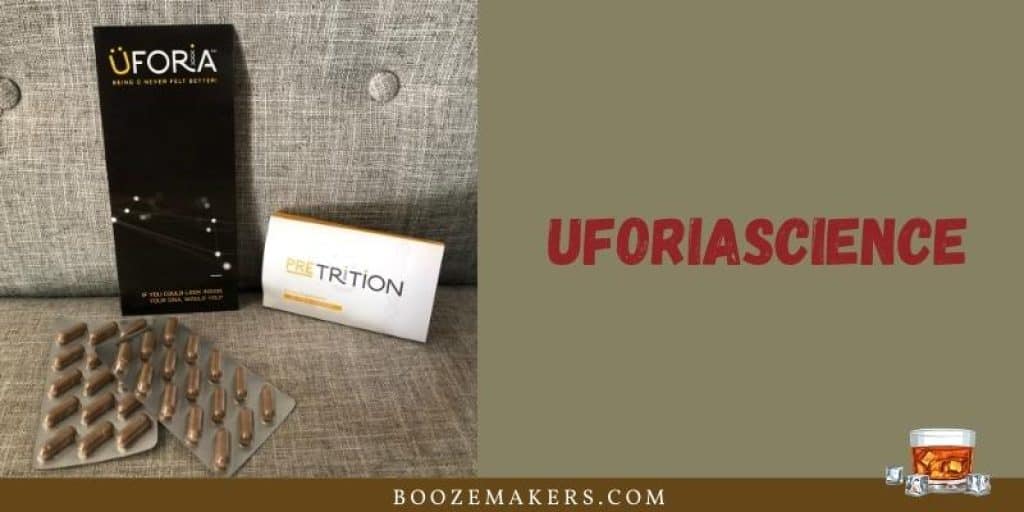 DNA customized genetic based nutrition for the sophisticated dad who has everything. After the initial DNA wellness test he will receive his very own customized formula every month. His DNA healthy aging report would be something he would always appreciate. Celebrities pay thousands for this luxury service however we can provide it at a reasonable price and dad will feel loved and cared about all year long.
Illuminate Labs Standardized Ceylon Cinnamon Extract
A different kind of dietary supplements company called Illuminate Labs. We test every single batch of finished product against European Union limits (strictest in the world) at a third-party laboratory and publish the test results right on each product page for consumers to see themselves. 
Drifter Merch
 Drifter Merch ofers premium apparel and accessories inspired by music. Our designs are printed on super soft tees, tanks, hoodies and more in heathered colors to give a retro look. Some of our inspiration comes from jam bands such as the Grateful Dead, Phish and Widespread Panic to more mainstream acts such as Van Morrison, Stevie Wonder and Willie Nelson. Dads, young and old, love our premium brands for working out and playing sports to attending concerts and festivals. 
L'OR Espresso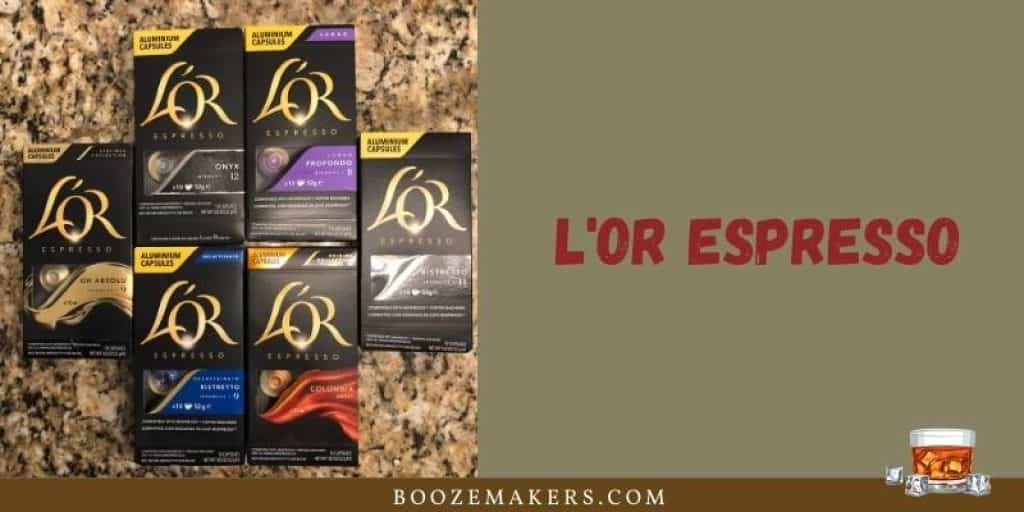 Created in France in 1992, L'OR's ambition has always been to offer the best coffee, globally.
In 2010, L'OR expanded beyond the French borders with the launch of L'OR Espresso,
the first coffee capsule compatible with Nespresso® Original machines.
L'OR is now available to the US market at https://lorespresso.us
Wild Idea Buffalo Meat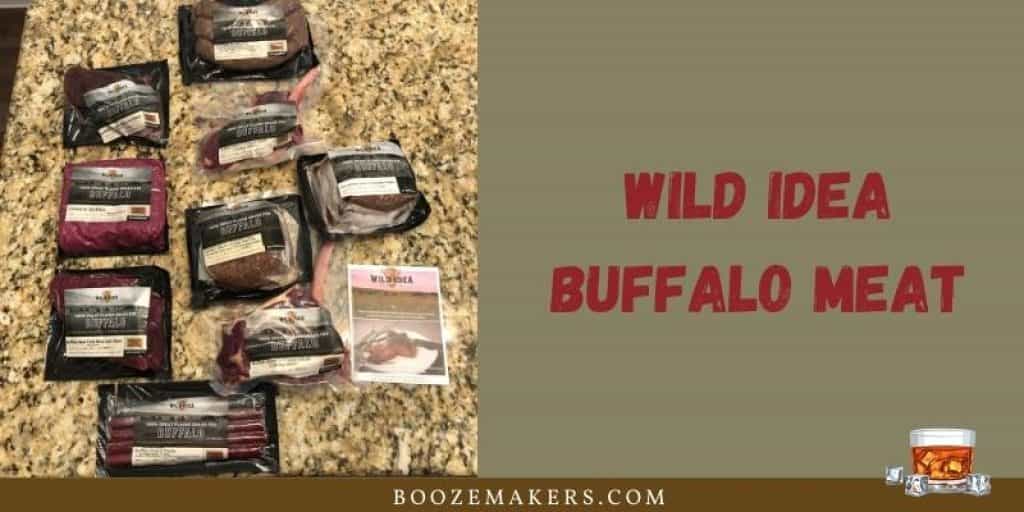 Healthy and sustainable buffalo meat!
Mixly Cocktail Mixers
Mixly Cocktail Co. is the beverage category's hottest new brand. Our brand premise is quite simple — we make mixers, made simply.
They've set out to reimagine the cocktail and mocktail mixer category, which for too long has been filled with products full of sugar, artificial ingredients, unnecessary dyes, bro brands, and frankly, bad taste. With the mixer category growing 35% just in the past year and more consumers asking for premium ingredients, we think it's time to mix it up.
And while the craft cocktail movement has inspired millions of Instagram posts, it also has created a misperception that a delicious cocktail takes a lot of time, effort, and money.
Bala Enzyme
Plant based, total body wellness.
The story behind the brand is pretty cool. They are a husband-and-wife team of doctors based in Southern California. They founded Bala after observing the beneficial, anti-inflammatory benefits of Turmeric and fruit enzymes in their patients
What makes Bala different is its products contain a proprietary blend of plant-based enzymes which promote rapid recovery for muscles, joints, and more due to their anti-inflammatory properties. Bala also hydrates using electrolytes and amino acids, rather than sugar like their competitors. The amino acids act like sugar to help increase the absorption of the electrolytes and enzymes to make them more efficient and effective.
Dad's Rock
Tell Dad 'He Rocks' with our Smash Cement. It's NOT your normal gift card experience! They can use the hammer and safety glasses to smash their way to a BGC gift card, redeemable for their choice of gift cards. Over 250+ brands are available including favorites like LongHorn Steakhouse, Home Depot, TopGolf, Fandango, and more.
Kit includes:
Dads Rock Concrete Engraved Brick with
BGC Gift Card
Safety glasses
Mini Hammer