Have you ever seen a bottle of bourbon with a horse on its top and wondered what it was? Chances are, what you saw was an intriguing and highly-collectible ...
Extract brewing is the middle ground for home brewers, providing more control than the kit and kilo method over the final outcome. It has the advantage of ...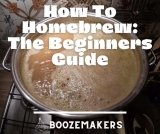 When you first look into home-brewing, you may be confused about where to start – that's why this startup guide has been made. Feel free to bookmark this ...
There has been a lot of attention circulating about homebrewing wine and how beneficial it can be to your wallet as well as your health. However, not a lot ...
Whilst they may not be the most fun part of homebrewing, cleaning and sanitizing are THE single most important two steps of the entire brewing process - ...
Glenlivet Founder's Reserve made its debut in 2014, replacing the venerable Glenlivet 12 year old, the distillery's previous entry-level offering. With ...
Year: 20 Batch: o/r Bottle: 6226 750ml 46% alc/vol Whole Grain Mash and Non-Chill Filtered. Distilled and manufactured by: Tuthilltown Spirits, ...
I have a true respect for the Russell's brand and legacy. Wild turkey is iconic and has a huge range. However, this is the first one of their product's that I ...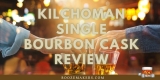 Kilchoman Single Bourbon Cask is released at cask strength with a natural presentation (no chill filtering and no added colorant). While, this might not mean ...
This is an archived app called Brewzor. Info posted below is what first appeared on the Brewzor app site in 2010. Added here for archive. Note, we are not the ...
Browsing All Comments By:

Booze Makers