Check out Whisky and Bourbon From Around The World With a SipScout Subscription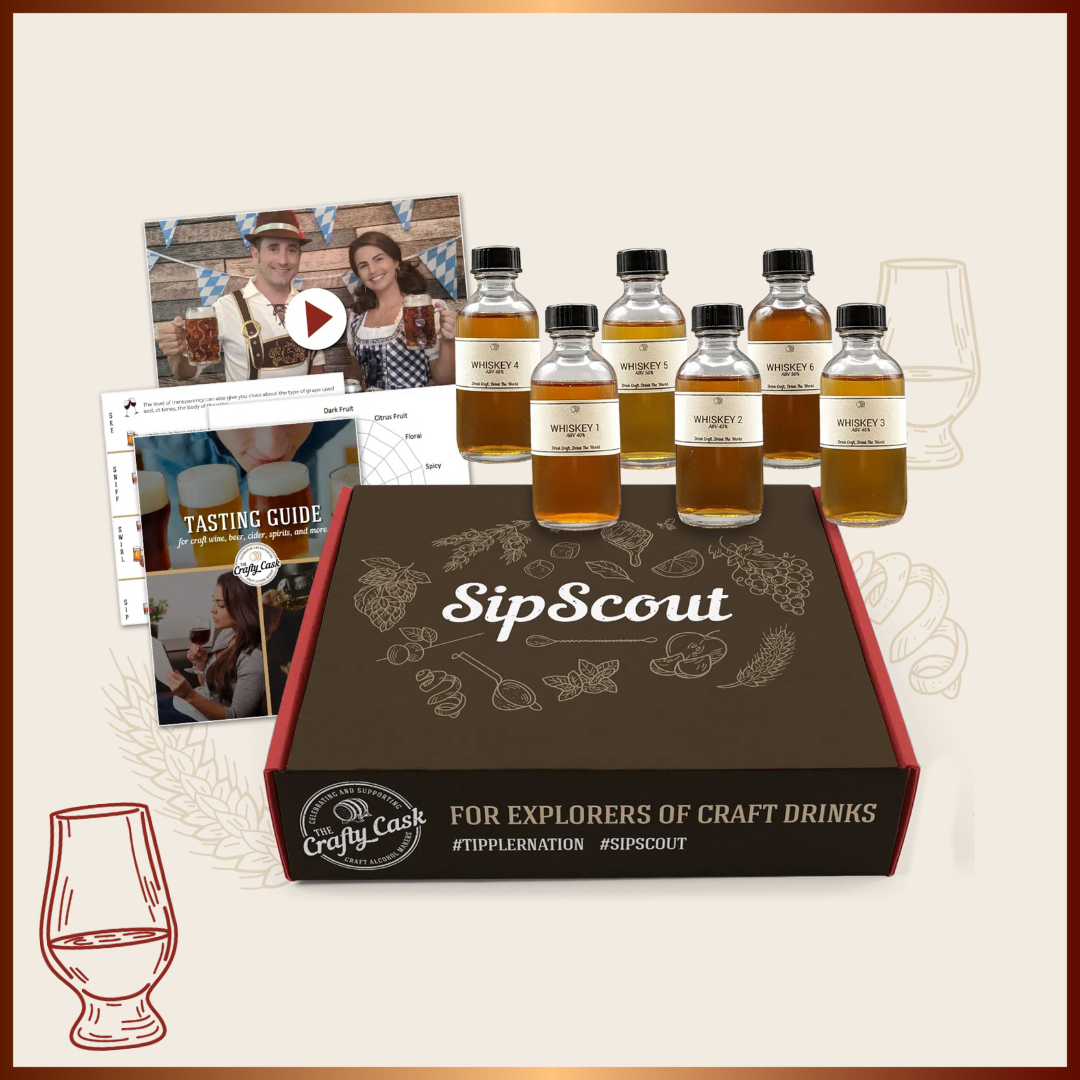 The bourbon bottle that has horse and jockey top is Blanton's Single Barrel Bourbon.
Have you ever seen a bottle of bourbon with a horse on its top and wondered what it was? Chances are, what you saw was an intriguing and highly-collectible whiskey known as Blanton's Single Barrel Bourbon. Blanton's has long been known by connoisseurs and casual drinkers alike for its iconic horse and jockey bottle stopper, which is the visual high point of its otherwise unique bottle.
Why is the Blanton Horse so iconic?
Blanton's is a respectable whiskey in its own right, with a distinctive flavor palette that characterizes the best bourbons. But much of its iconic status is due to the trademark bottle stoppers, which are considered collectible items by whiskey aficionados.
What is the story behind these toppers? These were inspired by Kentucky's rich and colorful history, a large part of which revolves around horses and bourbon.
Blanton's Bourbon is one of the earliest single barrel bourbons on the market. Each bottle is aged in a single barrel instead of blended from bourbons from different barrels. This is the reason for Blanton's reputation as "super-premium" quality bourbon.
Of course, the demand for top-quality bourbon is much higher than any distillery's production capacity. As word of Blanton's quality spread, more and more thirsty bourbon drinkers wanted to get their hands on the product. This, in turn, helped boost the brand's 'collectible' status.
Where Can You Buy Blanton's Bourbon?
In the U.S., wholesale and retail distribution of liquor is limited to only 17 states. This limits the number of retailers where you can get high-quality bourbon of Blanton's caliber. In any case, you should be able to find Blanton's in the following states:
Get Blanton's Gold Edition Online Here
Alabama
Idaho
Iowa
Maine
Michigan
Mississippi
Montana
New Hampshire
North Carolina
Ohio
Oregon
Pennsylvania
Utah
Vermont
Virginia
West Virginia
Wyoming
Furthermore, existing laws in the U.S. prevent Blanton's from selling their liquors directly to consumers. Consequently, you can only purchase this super-premium bourbon from authorized resellers.
There are fewer restrictions for the distribution of liquor on the international market. But the high demand and aging requirements mean that Blanton's is only available to select distributors and resellers worldwide.
How many Blanton's horses are there to collect?
Image credit: https://www.blantonsbourbon.com/
There are no less than eight horse bottle toppers to collect. They come with all 375 ml. and 750 ml. bottles of Blanton's Single Barrel Bourbon.
Although you get to enjoy the same super-premium quality bourbon with the 50 ml. bottles, they, unfortunately, don't come with the collectible stoppers.
The entire set depicts jockeys riding horses in different stages of a race. Each top features a different stride marked by a letter representing the individual letters in the brand. When you line up the entire collection, it spells out "Blanton's", and shows how a horse and jockey finish a race.
Make sure to check the horse marked with the letter 'N' carefully. There are two 'N' toppers to collect: one with a plain 'N' and the other marked with a colon.
You only need eight horses to complete a set, but note that these bottle toppers' spelling comes out to be "BLANTON:S". The second 'N:' has the colon right after it.
After you've completed your collection, you could put them in a zip lock bag and send them to Buffalo Trace Distillery by mail. They will then be mounted onto a barrel stave and sent back to you. These make excellent conversation pieces for your man-cave, den, or bar.
Do the 50ml stoppers have letters on them?
Blanton stoppers do not have letters printed on them. The letters are stamped on the bottom of the bottle.
What is the rarest letter to find on a Blanton Bottle?
None are really 'rare' as each is produced in equal amounts.
Buffalo Trace's mailing address is:
Buffalo Trace Distillery – Gift Shop
113 Great Buffalo Trace
Frankfort, Kentucky USA 40601
Can you order Blanton's Bourbon online?
You can purchase Blanton's Bourbon from several online shops and have it delivered to your doorstep. I have used Liquorverse in the past and they always deliver.
Since Blanton's is only allowed to sell to resellers and distributors, the best way to get a bottle is to order it from an official distributor or an online reseller.
Remember that you can't purchase Blanton's from the company's official website directly. However, you can contact Blanton's through their website and social media accounts to find out more about where to find your favorite high-quality bourbon in your area.
If you prefer to get your bourbon from a barrel of your choice, consider signing up for Buffalo Trace Distillery's Barrel Program. Membership in the program also gives you the option to order your bottle with a personalized label.