Check out Whisky and Bourbon From Around The World With a SipScout Subscription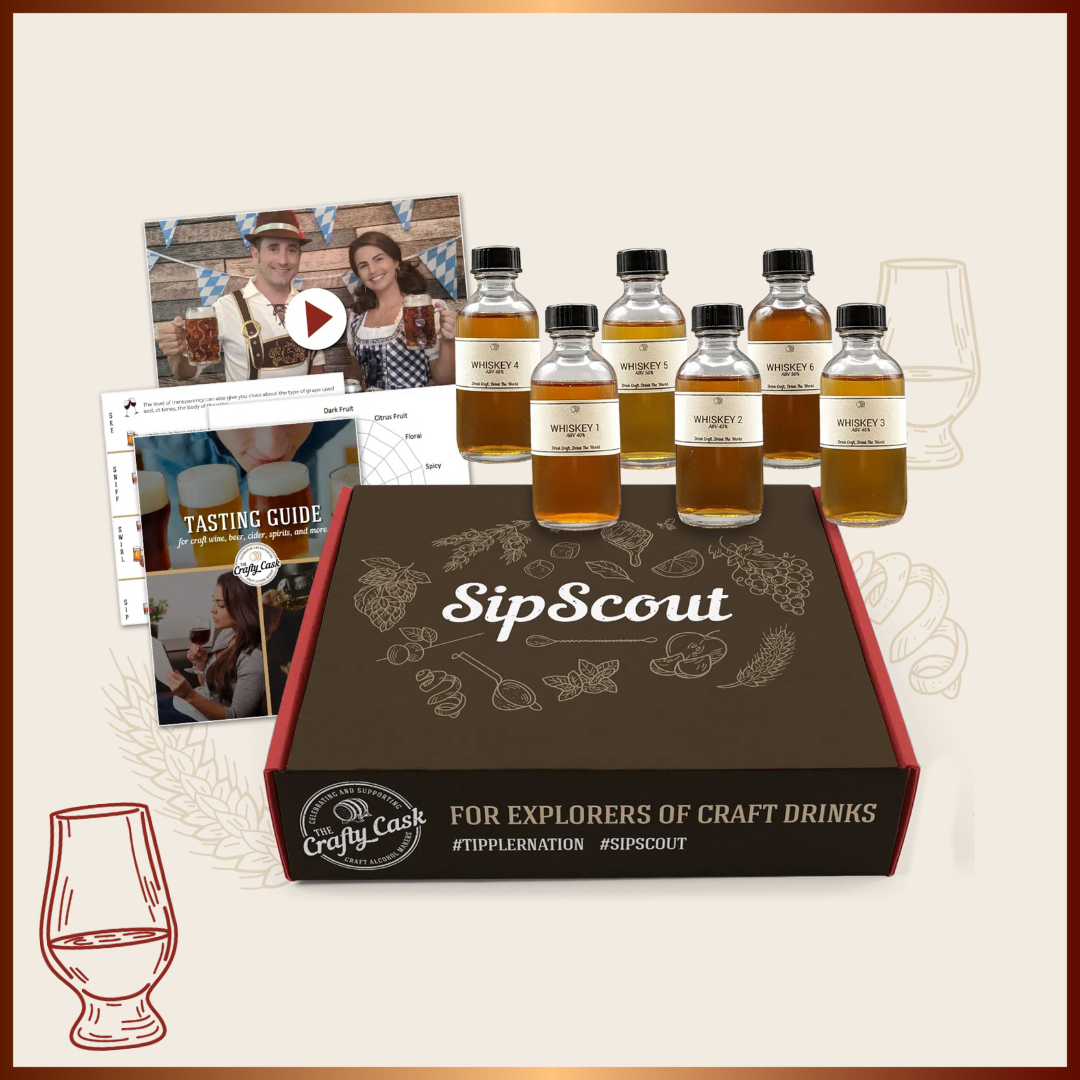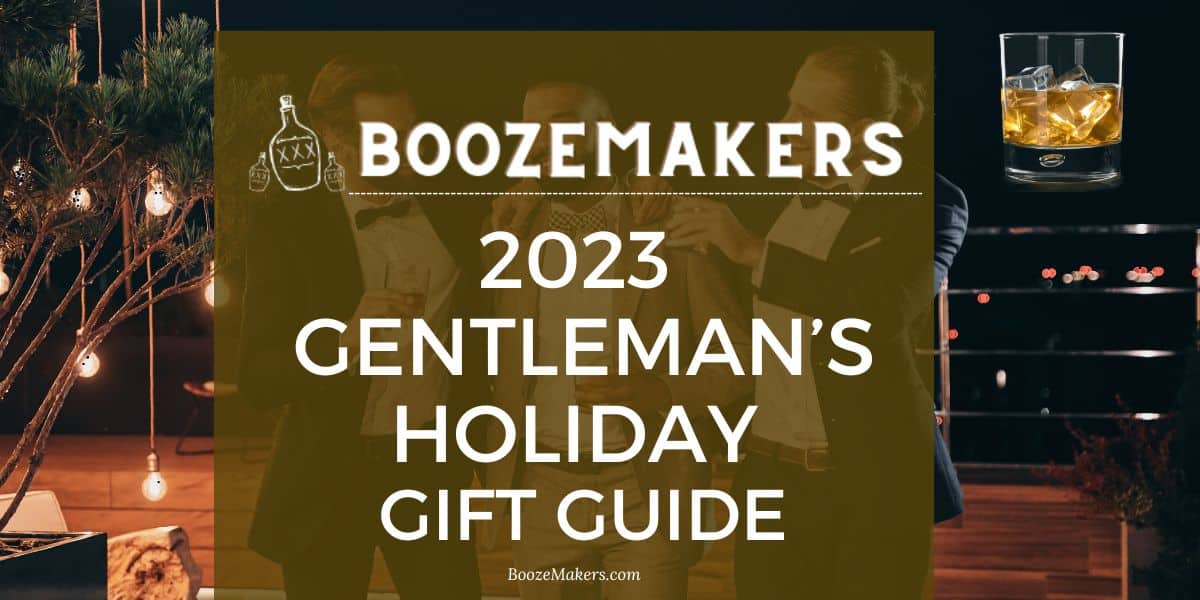 Welcome to the epitome of finesse and elegance with BoozeMakers.com's Gentleman's Holiday Gift Guide – your passport to a curated world where sophistication meets timeless style. As the air gets crisper and hearths warm our hearts, we understand the art of gifting is an eloquent expression of appreciation, especially for the distinguished gentlemen who embrace the finer things in life.
Our exquisite selection intertwines the world of premium alcohol, avant-garde fashion, and the latest trends, ensuring every present is a paragon of taste and refinement. Journey with us as we unwrap an array of hand-picked, opulent gift ideas, guaranteeing that every sip, wear, and use echoes a festive celebration, embodying the spirit of timeless elegance and merry indulgence. Delight in the joy of giving, knowing every item is a treasure trove of quality, tradition, and contemporary luxury, ensuring the gentlemen in your life feel not just seen, but celebrated this holiday season.
Nanoleaf Elements
Step into the seamless blend of modern design and nature's elegance with Nanoleaf Elements. Perfect for the home office aficionado or the discerning minimalist in your life, these nature-inspired lighting panels are more than just illumination—they're a statement. With a refined wood-style finish that complements any decor, Elements doesn't just light up a room; it elevates its very essence. From the soft glow of warm whites to the invigorating brilliance of cool whites, Nanoleaf Elements offers a spectrum of ambiance, ensuring every mood and moment is catered to with precision and style. This holiday season, gift a touch of sophisticated luminescence that promises to transform spaces and captivate hearts.
Firestone Walker Brewmaster's Collective
Indulge the craft beer aficionado in your life with the unparalleled taste of tradition and innovation: Firestone Walker 2024 Brewmaster's Collective. This year's edition isn't just another compilation; it's a testament to Firestone Walker's legacy of brewing excellence. The Collective features a selection of the rarest and most imaginative beers ever crafted by Firestone Walker, making each sip a journey through the brewery's storied history. As the festive season beckons, bestow upon your loved ones an exclusive gift that resonates with authenticity, character, and the promise of unforgettable moments shared over exceptional brews.
Boss Molly Bourbon Whiskey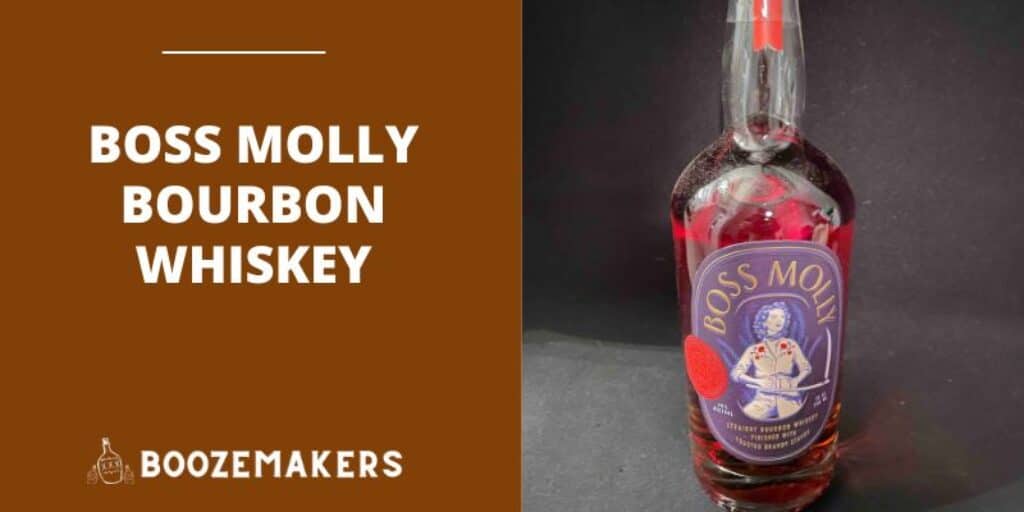 Boss Molly Bourbon, freshly minted in the whiskey scene at just a year old, offers a fresh twist to the traditional wheated bourbon. Ideal for dads with a palate that appreciates the elite tiers of Pappy, Weller, or Maker's Mark, this new entrant promises a taste exploration. Aged for four years in American Oak and uniquely distilled in North Carolina, Boss Molly Bourbon is accentuated with toasted brandy staves, revealing rich notes of butterscotch, citrus, and vanilla. Subtle undertones of leather and spiced brandy linger, making it perfect to savor neat, over ice, or in classic cocktails like the Old Fashioned or Manhattan. As an added touch of sentiment, gifting this bourbon means championing a women-led venture, as Boss Molly was birthed from the vision of three women determined to make their mark in the bourbon industry.
Elixir Glassware
Raise a toast to elegance and taste with Elixir Glassware. Every crafted cocktail deserves its rightful throne, and the Elixir Martini Glasses provide just that— a luxurious embrace for your drink that transcends the ordinary. Meticulously designed, these glasses aren't just about aesthetics; they're an experience. With a wide rim that's been expertly cut and polished, every sip is directed precisely to the center of the tongue, orchestrating a symphony of flavors that dance harmoniously with each taste. This holiday season, gift the connoisseurs in your life a sensory journey where design meets indulgence, making every cocktail moment not just a drink, but a cherished memory.
Pourtions Whiskey Glasses
Embrace the balance of pleasure and prudence with Pourtions Whiskey Glasses. In an era where moderation and mindfulness reign supreme, especially among millennials, these glasses cater to the discerning spirit-lover who values both taste and temperance. With nods to iconic labels like Betty Buzz/ed, Ketel One, and Johnnie Walker, Pourtions stylishly and subtly reminds one to savor their drink responsibly, echoing the rising trend of Lo/No Alcohol. This holiday season, gift a blend of classic elegance and contemporary consciousness—a perfect fit for those leading the way in health-conscious, responsible drinking.
Barrell Foundation Bourbon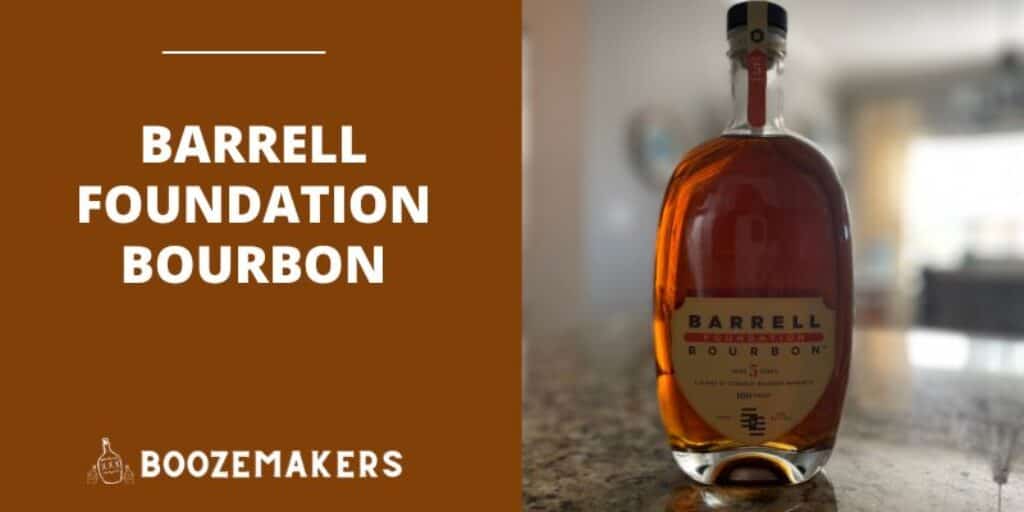 Dive deep into the resonant world of bourbon with Barrell Foundation Bourbon — a spirited testament to refined craftsmanship and ingenuity. This innovative release emerges from the challenge to BCS, culminating in a harmonious blend that is perfect for sipping on any occasion, proving that richness in taste need not always be tethered to high ABV. Drawing from the finest whiskey regions of KY, IN, TN, and MD, its expression boasts a carefully curated mashbill of 73% corn, 23% rye, and 4% malted barley, all culminating in a 100-proof symphony of flavors. With a reasonable SRP of $59.99, this holiday season, gift a bottle that encapsulates the traditions of bourbon making, yet is bold enough to chart new territories, ensuring every pour is a conversation and every sip, a celebration.
Bourbon Baggers
Unlock a world of deepened flavors and refined sophistication in just minutes with Bourbon Baggers. Gone are the days of waiting for that impeccable toasted barrel finish. Bourbon Baggers encapsulate the magic of traditional aging, mimicking years of nuanced maturation in a mere 5-15 minutes. Whether you're a bourbon enthusiast or simply enjoy the pleasures of a fine drink, these wonders elevate your whiskey experience to unparalleled heights. Conveniently packaged in sets of 15, and priced at an accessible $19.99, Bourbon Baggers are not only the perfect embodiment of craftsmanship but also the ideal size for gifting. This holiday season, elevate the stockings with a gift that promises rich flavors and treasured moments, all wrapped up in a pocket-sized delight.
Whiskey Jypsi

Enter the world of Whiskey JYPSI, where tradition meets groundbreaking innovation. Brought to life by the unparalleled partnership of country music sensation Eric Church and astute business leader Raj Alva, this spirit is not your everyday celebrity endorsement; it's a pioneering venture into the realm of fine whiskey. Crafted with meticulous care by the award-winning blender Ari Sussman, Whiskey JYPSI has already garnered acclaim and accolades, setting it apart from the usual celebrity offerings. This holiday season, bestow upon the whiskey enthusiast in your life a bottle that's as much about passion and artistry as it is about exceptional taste. A sip of Whiskey JYPSI isn't just a drink—it's an experience, a tale of breaking molds and redefining standards.