Check out Whisky and Bourbon From Around The World With a SipScout Subscription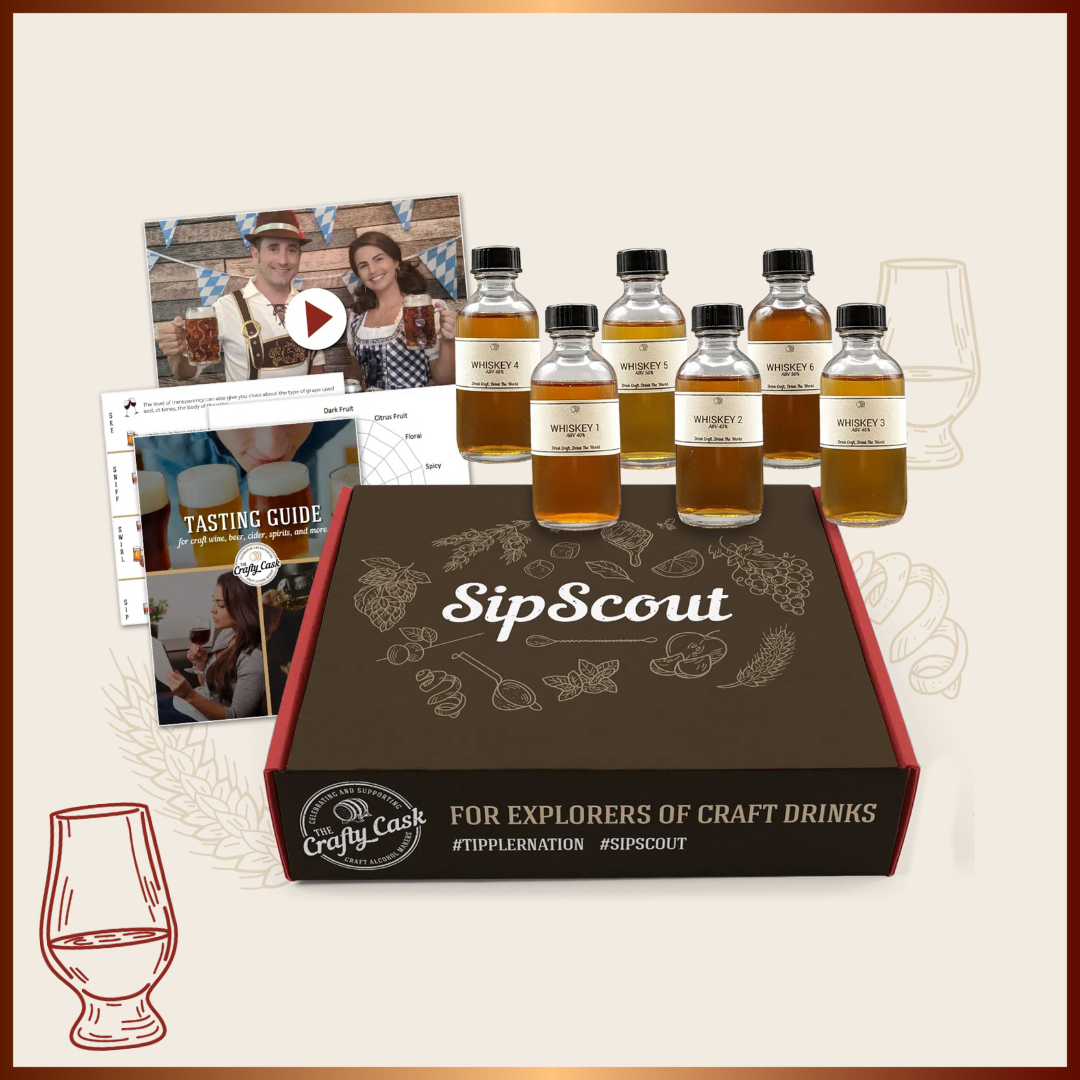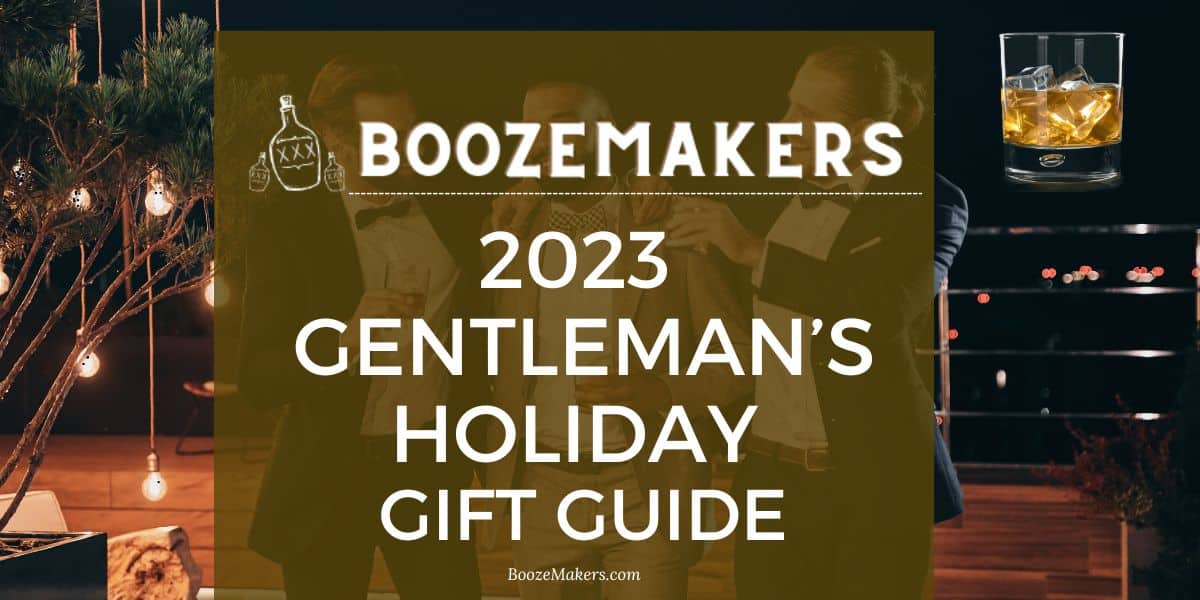 COR Surf Island Hopper Backpack
Striking the perfect balance between professional sophistication and rugged utility, the Island Hopper by Cor Surf is a must-have in any gentleman's travel arsenal. Designed for those who seamlessly transition from business meetings to adventurous escapades, this backpack boasts a plethora of features tailored to the needs of the seasoned traveler. Its aesthetic ensures he looks polished during corporate ventures, while the durability guarantees it stands up to the most demanding outdoor pursuits. This holiday season, gift the modern man the Island Hopper, a testament to versatility and style in one package.
The Herbal Zen's Shower Steamers
For the discerning gentleman who appreciates the finer moments of relaxation and self-care, The Herbal Zen's shower steamers are a game-changer. Crafted with only the most premium ingredients, these steamers promise an aromatherapy session that turns ordinary showers into extraordinary therapeutic escapes. No longer just a cleansing routine, each shower becomes a moment of pure indulgence. Whether you're considering thoughtful stocking stuffers, wellness-centric gifts, or curating a luxe spa-themed gift basket for the holidays, The Herbal Zen's shower steamers make a sophisticated choice for the gentlemen's gift guide.
Tapered Menswear
Every discerning gentleman knows the importance of a well-fitted shirt, and Tapered Menswear offers just that with a touch of athletic elegance. Designed meticulously by leading tailors and industry connoisseurs, the TAPERED fit shirt beautifully accentuates the distinct V taper often seen in runners, ensuring a sleek, streamlined appearance. Gone are the days of last-minute dashes to the tailor before an event. With Tapered Menswear, gentlemen are effortlessly party-ready, making it a top pick for the gentleman's gift guide this season.
VistaPrint
For the discerning gentleman who values thoughtfulness and personal touches, VistaPrint presents a vast array of customizable options. Dive into their expansive selection, from personalized mugs, cozy blankets, and sophisticated wall art in various finishes like canvas, framed, metal, and wood, to calendars that capture memories for both walls and desks, and meticulously crafted photo books. A custom gift speaks volumes about care and consideration, and with VistaPrint, it doesn't require a hefty price tag. Their competitive prices mean you can indulge your loved ones in heartfelt presents without straining the wallet, making it a standout choice in any gentleman's gift guide this holiday season.
For the gentleman who appreciates global artistry and the exotic allure of far-off lands, Serengeti Home Fragrances offers a unique touch. Born in the heart of South Africa and now available to the US market both online www.serengeti-fragrances.com and on Amazon, this luxury brand captures the rich tapestry of African culture. The brand's reed diffusers aren't just aromatic delights; they're a journey through Africa's unparalleled fauna, flora, and traditional art. Drawing inspiration from the unique landscapes where these flora and fauna reside, the artwork on each product pays homage to Africa's rich artistic traditions. Every diffuser bottle showcases an authentic African design, turning a simple fragrance diffuser into a piece of decor. Infuse your living space with the unparalleled scents of Africa, all the while adding an artistic touch that speaks of its vast landscapes and rich traditions—a sophisticated choice for any gentleman's gift guide.
Slow North Embers & Leather Candle
A true gentleman knows that the ambiance of a room isn't just about aesthetics, but also about the senses. Slow North's Embers & Leather Candle isn't just a candle; it's a symphony of sensations. Like the deep richness of a finely aged whiskey or the perfect fit of a tailored shirt, this candle has been crafted to encapsulate an essence that's both timeless and refined. Evoking the warm, cozy embrace of a fireside evening intertwined with the classic sophistication of leather, this candle promises an olfactory journey that elevates any space. It's the perfect addition to a gentleman's sanctum, ensuring that every moment is surrounded by an aroma as impeccable as his taste—a stellar choice for those looking to gift an unmatched sensory experience.
Enviro-Log
For the modern gentleman who holds environmental consciousness close to his heart, Enviro-log presents the ideal solution for cozy fires without the environmental impact. These firelogs, touted as the greenest on the market, are not just a testament to recycling, but also to innovation. Crafted from 100% recycled waxed cardboard, originally purposed for transporting fresh produce, these logs light effortlessly, negating the need for firestarters. Beyond their eco-friendly origin, they also burn cleaner than traditional firewood, significantly reducing emissions of greenhouse gases, carbon monoxide, and creosote. For those who seek warmth both literally and in the knowledge of making eco-friendly choices, Enviro-log is an unmatched gift, perfect for the environmentally-aware gentleman.