Check out Whisky and Bourbon From Around The World With a SipScout Subscription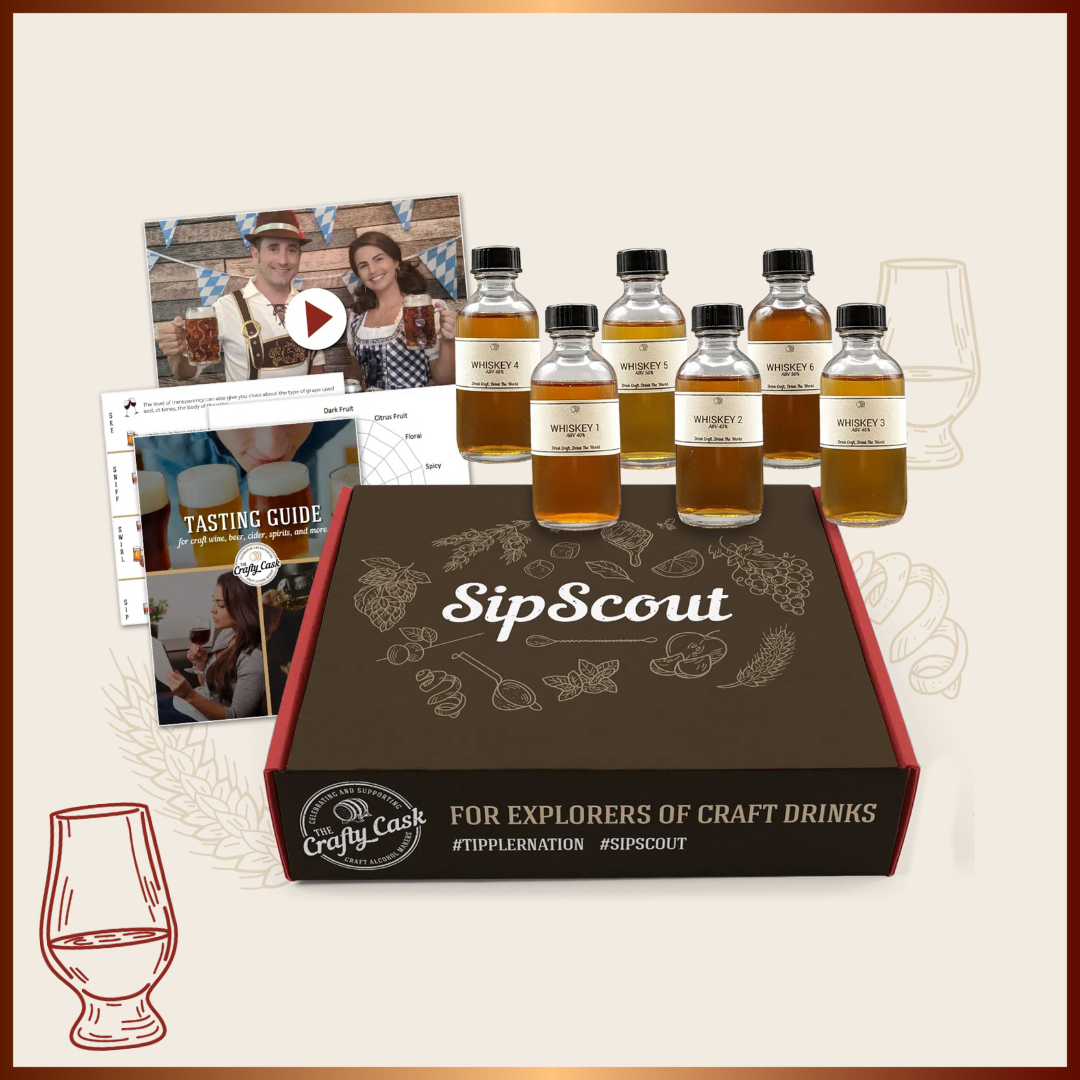 It's time for another edition of our Father's Day Gift Guide. If you are looking for the extra cool thing for Dad this year, look at our list of 42 items that we are sure he will love this Father's Day.
Personalized Hogtender Cocktail Smoker Kit
We think our personalized Hogtender™ Cocktail Smoker Kit is the perfect gift for the Dad who loves getting his drink on, especially whiskey and bourbon! So, we hope you will consider including it in any Father's Day gift guides you are planning.  
Smoked cocktails have been a hot trend for the last few years. Below is one of the listings from our Etsy shop, where you can watch a quick video to see how  our smoker adds a smoky and savory flavor to cocktails in mere seconds: 
https://www.etsy.com/listing/1342728545/
Diplomatico Rum
A Venezuelan super-premium rum – makes the perfect gift for any father figure – no matter their taste.  
Diplomático has a wide range of different types of rums that are perfect for gifting, including: 
·      Mantuano: a premium dark mixing rum (80 proof) aged for up to eight years, and ideal for mixing in cocktails like a Negroni.  
·      Reserva Exclusiva: an elegant and complex sipping rum (80 proof) aged up to 12 years, best served in cocktails like a Manhattan. 
·      Planas: a unique white rum (94 proof) aged for up to six years, best served on the rocks or in delicate cocktails such as a Daiquiri. 
HINE Rare Cognac
Suave yet delicate, HINE Rare is a classic expression of the House of HINE and a benchmark for our entire collection of cognacs. Aromas of roasted nectarines, ripe apricots and succulent melon inspire the lingering first sip, soft as brioche. It reinterprets the fruity flavors characteristic of the white wines produced from Charente vines, particularly from the Grande and Petite Champagne varieties.
Catedral Mezcal
Catedral Mezcal is handmade in Oaxaca by master mezcaleros using ancestral techniques. Catedral Mezcal is the essence of 100% natural pure agave plants. Absolutely nothing else is added. With 14 gold and silver medals earned in just 9 months since launching, experts agree that Catedral Mezcal is the top trending Father's Day gift in 2023! 
Broken Barrel Whiskey
After aging its whiskey, they finish it with broken barrel staves — putting various combinations of wood into their core whiskeys which range from $35-50. You're likely familiar with a mash bill (combination of grains used), but Broken Barrel also lists an Oak Bill™, which denotes the combination of barrel staves from different types of barrels used. For example, the company's newest expression, called Americana, is a 100-proof straight American Whiskey finished with Charred American Oak (40%), Toasted American Oak (40%), and American Apple Brandy Cask (20%).
Cocktail Kits 2 Go
Cocktail Kits 2 Go has everything you need to craft cocktail classics in one small, home bar, in-case-of-emergency package. For instance, the Old Fashioned Cocktail Kit includes the ingredients to craft a perfect Old Fashioned Cocktail – aromatic bitters, sugar cubes, bamboo spoon, and instructions for making the drink as it has been made since the late 1800s–all tucked into a vintage-styled, travel-sized tin. Just add your favorite whiskey. 
Owl's Brew Boozy Tea
Owl's Brew Boozy Tea is a fresh-brewed organic spiked sparkling hard tea seltzer, made with 100% real ingredients. We are a female-founded company, and our Wise Women Collective is a women-for-women initiative supporting charitable initiatives, and we promote gathering and conversation.
Get It here