Check out Whisky and Bourbon From Around The World With a SipScout Subscription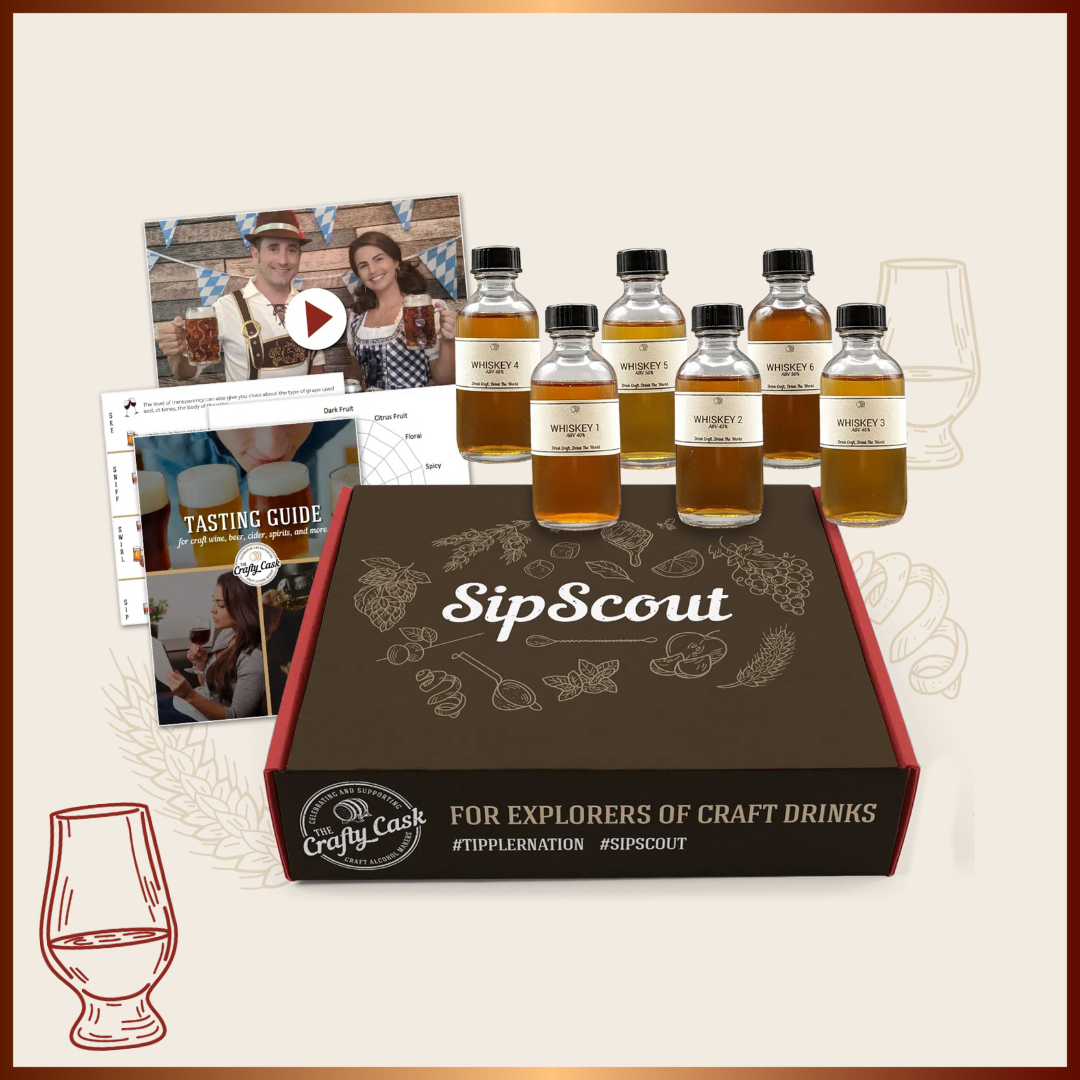 Carson Optical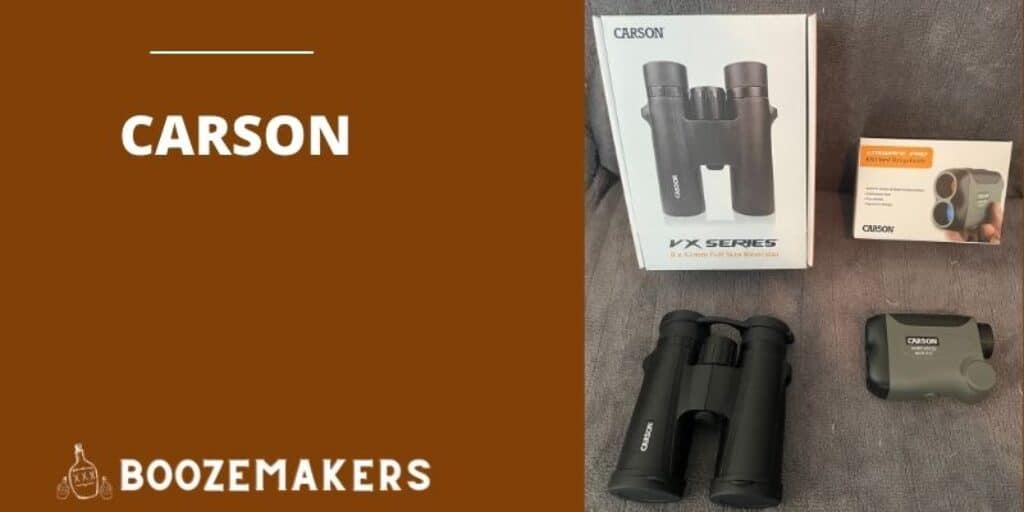 LiteWave™ Pro Laser Rangefinder
Carson Optical's new LiteWave™ Pro Laser Rangefinder is perfect for the golfer, hunter, archer, construction worker, or engineer in your life! A result of quality engineering with a focus on high performance, the Carson RF-700 sports 6x magnification, a 24mm objective lens, a 4-to-650-yard laser operating range (accurate within +/- 1 yard), and a field of view of 114m to 1000m. Lock in on your target with ease, thanks to a fully multi-coated lens design and LCD display, and choose between multiple modes depending on whether you're on the golf course, in the wilderness, or on the job site. Every rangefinder comes with a protective pouch, a carrying strap, and a CR2 battery. Get it here
VX Series 8x42mm Binocular
Brief Description: Carson Optical's new VX series of full-sized binoculars are perfect for the hunter, birder, camper, hiker, sports fan, or concert goer in your life! Boasting fully multi-coated BAK-4 prism lenses, 8x magnification, a 42mm objective lens, and field of view of 378 feet at 1000 yards, the high-quality Carson VX-842 binocular will help you easily see the smallest details. A nitrogen-filled interior and O-ring seals make the VX binoculars both waterproof and fog proof – so bring this binocular wherever your next adventure takes you! Every binocular comes with a case, case strap, neck strap, protective lens caps, and a microfiber cleaning cloth. Get it here
Brondell H20+ Countertop Filter
Brondell's water filtration products are great for those who want to eliminate plastic bottles in their life and drink quality drinking water.  They offer four systems under $200, our Pearl, Cypress, and Corals.
HEROBOARD
For the dads who are fitnessed-obsessed!  A new portable device rolls onto the scene just in time for Father's Day. HEROBOARD is the future of fitness. It changes the narrative that working out is tedious, rote, and boring to be effective. Breaking down barriers to fitness is doable with HEROBOARD, a highly-functional moving exercise platform with an incredibly smooth and stable feel. It jumpstarts those that need that extra encouragement, assists trainers and physical therapists, and is easy enough for people to use on their own without a trainer. 
CHARD Electric Slicer & Electric Grinder
Father's Day is almost here and as you know, it is a perfect time to help dad load up on some of his top outdoor products off of his wishlist. From meat grinders to dehydrators, CHARD Products makes it easy and convenient for hunters to process their own game meat at home. With the ability to grind and process fresh game meat, your dad will have the opportunity to create unique and delicious meals that he'll be proud to share with family and friends.
True Leaf Market
 Based in Salt Lake City, Utah, True Leaf Market is one of the largest manufacturers and e-commerce sellers of national certified organic, non-GMO and heirloom seeds nationwide.
The owners and team at True Leaf Market provide incredible editorial and content value by sharing seed-gardening knowledge and products for at-home foodie gardens, flower and foliage gardens and many unique garden niches such as tofu seed gardening, microgreens gardening, herb gardening, growing kits, growing guides, and even growing a special, organic pet grass for dogs and cats.
Bushnell iON Elite GPS Rangefinder Watch
iON Elite GPS Watch – $199.99
Pre-loaded with more than 38,000 courses worldwide and easy to use
Patented Slope Compensated Distances
Dynamic green mapping that identifies front, center and back green distances from the players' line of play. 
Hole maps with shot planning: an overhead view allowing the golfer to visualize how they intend to play the perfect shot with accurate distances.  
Auto course recognition
Scorekeeping with statistics
Easy-to-read front/center/back distances
Hazard/layup distances (up to six per hole)
Automatic Bluetooth updates via the Bushnell Golf App (included with purchase)
Enso Rings
I get if your husband already has a wedding ring, why wear a new one? Well, you should know Enso Rings is a premium silicone jewelry brand with a purpose. Created to be a force for good, Enso Rings is dedicated to helping people and communities amplify their voices and desire for authentic expression. Enso is all about balancing commitment and comfort; while our dads are constantly in motion from work, cooking, grocery shopping, hitting the gym, running, carpooling, and more, Enso rings allow others to live their life without anything getting in the way.
Layla Weighted Blanket
It is a thoughtful gift that could help him sleep and feel better overall. This blanket is reversible and machine washable, with one side plush and cozy while the other is soft cotton. Unlike most weighted blankets, it doesn't make noise when you move around, thanks to its hexagon quilting that evenly distributes tiny glass beads across the blanket. 
The Layla Weighted Blanket is available in three different weights and sizes: 15 lbs (twin), 20 lbs (queen) & 25 lbs (king), and comes with a 120-day free trial, so there's no harm in giving it a try to see how it can improve your dad's sleep quality.
Custom Blankets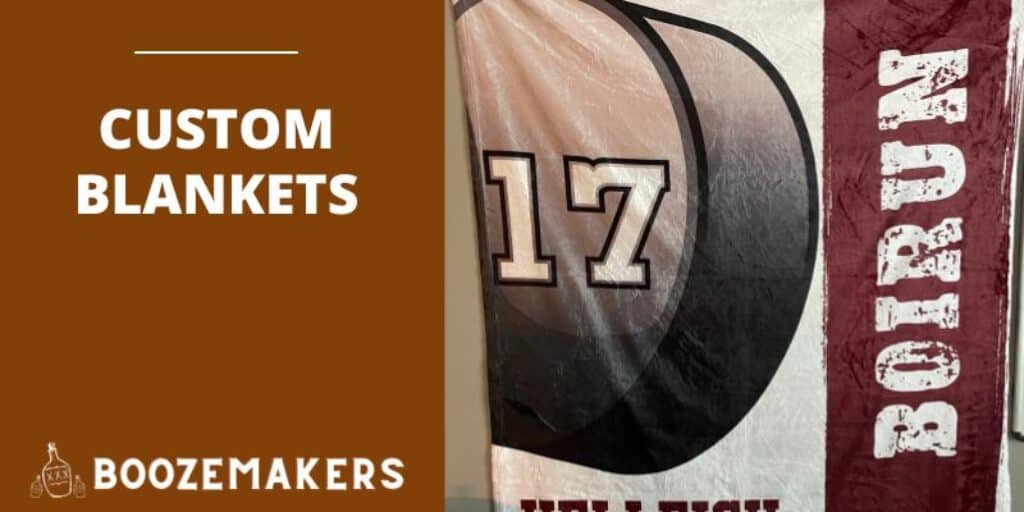 Women run small Etsy business team based out of sunshine state, Florida, USA.
Specializing in personalized gifts and home decor like personalized blankets, Hoodies, Sweaters, Socks, Scarves ,Pool Towel & Bibs etc.
Nushape Lipo Wrap
The Nushape Lipo Wrap  uses the power of Red-Light and Near-Infrared Therapy, combined with diet and exercise protocols, to deliver solutions like fat loss, muscle toning, cellulite reduction, pain relief and many more wellness benefits TO THE BODY. Plus, it's the first solution that assists with the SPOT REDUCTION of fat.
Beer Darts
Beer Darts is here to provide a new approach to your classic competitive drinking game. Each Beer Darts set is assembled by hand by friends and founders Jonathan and Ryan directly from their original workshop in Summit County, Colorado. The compact design fits standard drink cans while keeping them out of the dirt. Simple, straightforward, and endless ways to play, Beer Darts is the next best drinking game.