Check out Whisky and Bourbon From Around The World With a SipScout Subscription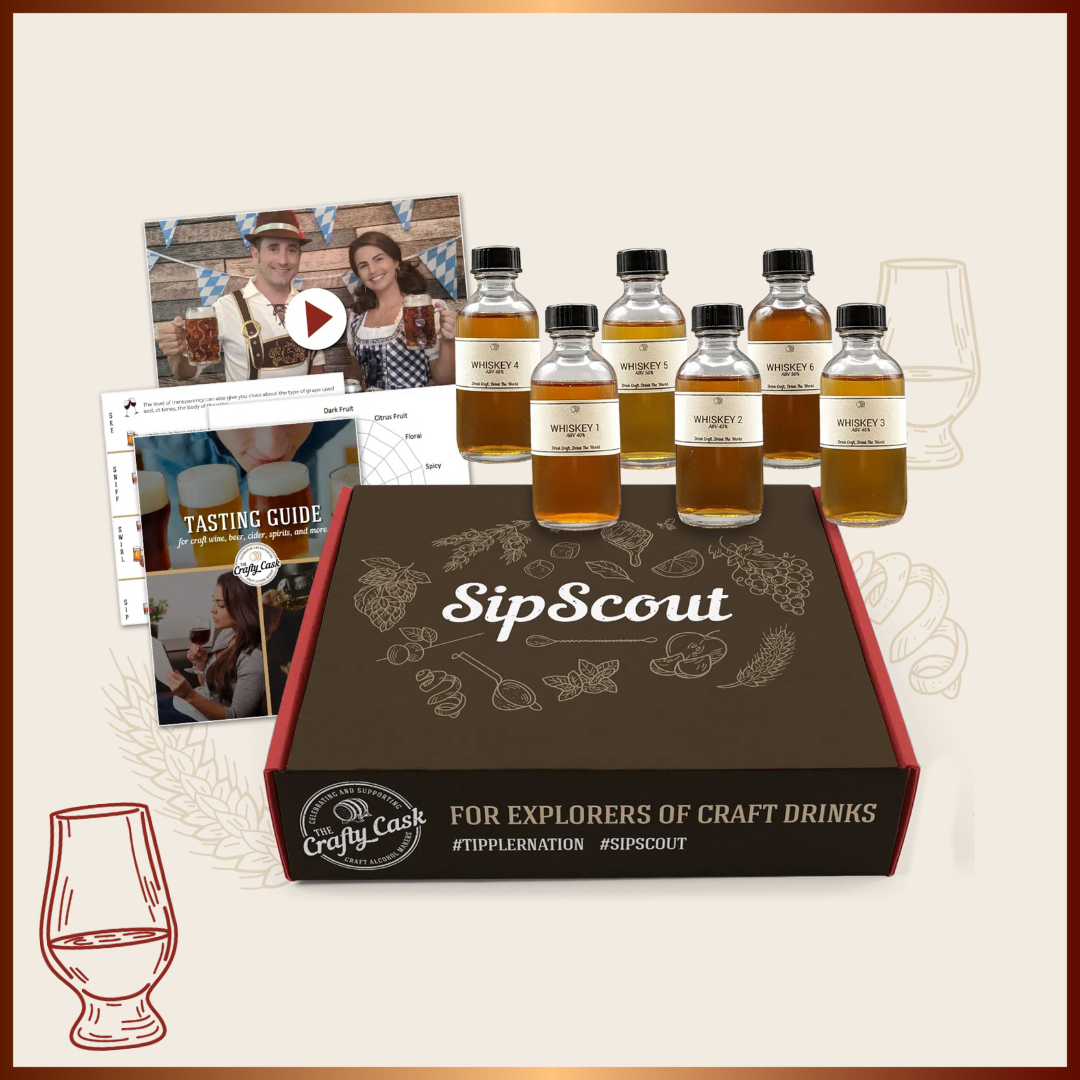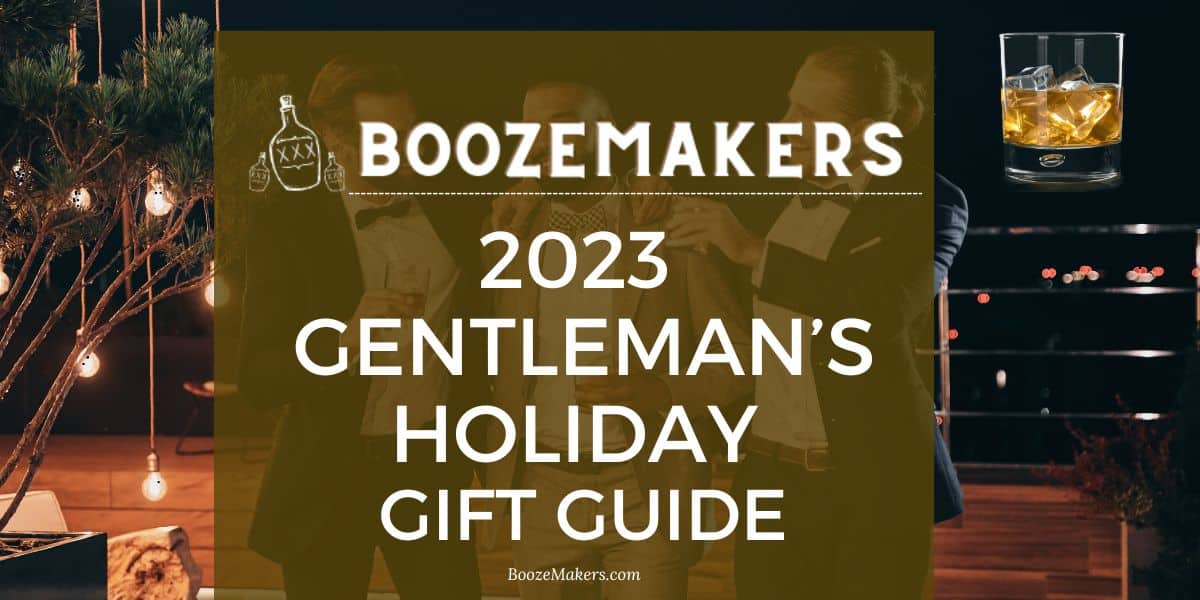 GrooveWasher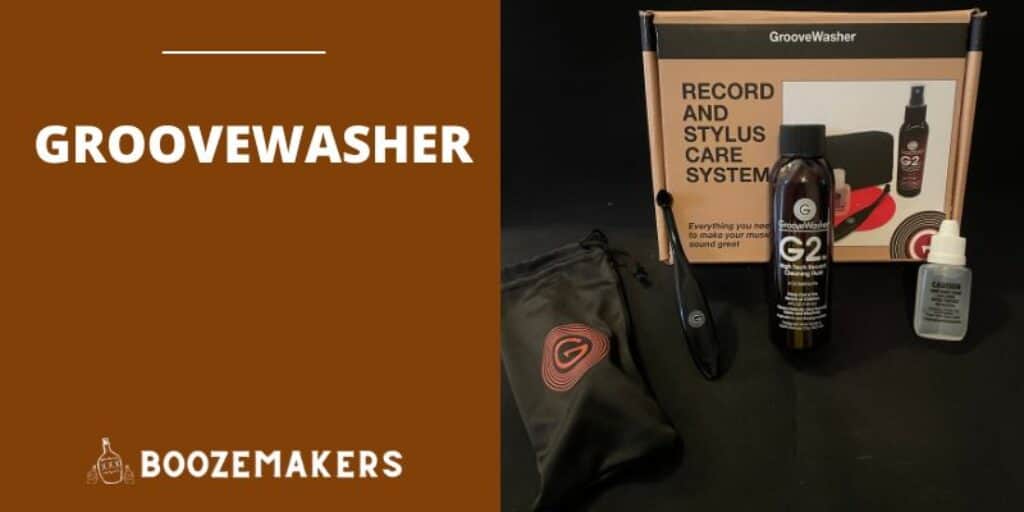 For the classic gentlemen who have a penchant for vintage charm and music, the GrooveWasher Cleaning Kit is the ultimate vinyl maintenance accessory. Priced at a reasonable $24.95, this kit is not just an everyday cleaner; it's an investment in preserving the sound quality and lifespan of beloved vinyl records. The kit comes replete with a record Cleaning Fluid that ensures safety and cleanliness without harming the vinyl. Its large, scratch-free microfiber cleaning pad is engineered to delve into the record's microgrooves, effortlessly lifting dirt, dust, and lingering oils, all the while safeguarding the vinyl's integrity. Additionally, the kit includes a delicate stylus brush and cleaning solution to maintain the needle's cleanliness for optimum sound clarity. As a bonus, the Label Mask ensures that the record's label remains protected during the cleaning process. Whether for daily maintenance or periodic deep cleaning, GrooveWasher ensures that the rich, warm tones of vinyl remain pristine for years to come.
Available at: groovewasher.com, select record stores across the United States
POWERHANDZ Powerfit Weighted Training Gloves
For the modern gentleman who is serious about his fitness regime, the POWERHANDZ Powerfit Weighted Training Gloves are an indispensable asset. These aren't just your ordinary training gloves; they come with a unique weighted feature, amping up the intensity of any workout. Beyond adding resistance, these fingerless gloves are masterfully designed with a grip material on the palm, reinforced with gel padding. This ensures not only a firm grip on weights and equipment but also offers unparalleled protection against calluses and blisters – common adversaries of the dedicated fitness enthusiast. Whether it's weight-lifting, cross-training, power-lifting, pull-ups, general workouts, bodybuilding, or even cycling, these gloves are versatile enough to support a wide range of physical activities. A thoughtful gift for those who prioritize fitness, ensuring they train with both intensity and comfort.
Faction Gel Battle System
For the gentleman who loves the adrenaline rush of competitive play and interactive experiences, the Faction Gel Battle System is the ultimate gift. Using advanced Gel Blaster technology, Faction Gel Blasters are a cut above the rest, boasting top-tier performance and loaded with innovative features. But what truly sets Faction apart is its ability to transform the single-player experience. Every Faction Blaster comes with a unique Smart Beacon, providing interactive target practice like never before. But that's just the beginning. For those who crave multiplayer action, the Faction Battle app integrates seamlessly with the blasters, turning any locale into an immersive battlefield. It's a real-life, interactive first-person shooter experience, allowing enthusiasts to live out their video game fantasies in the real world. Dive into a new dimension of gaming and adventure with FactionBattle.com. Perfect for tech-savvy gentlemen who enjoy blending the virtual with the real.
SkyViper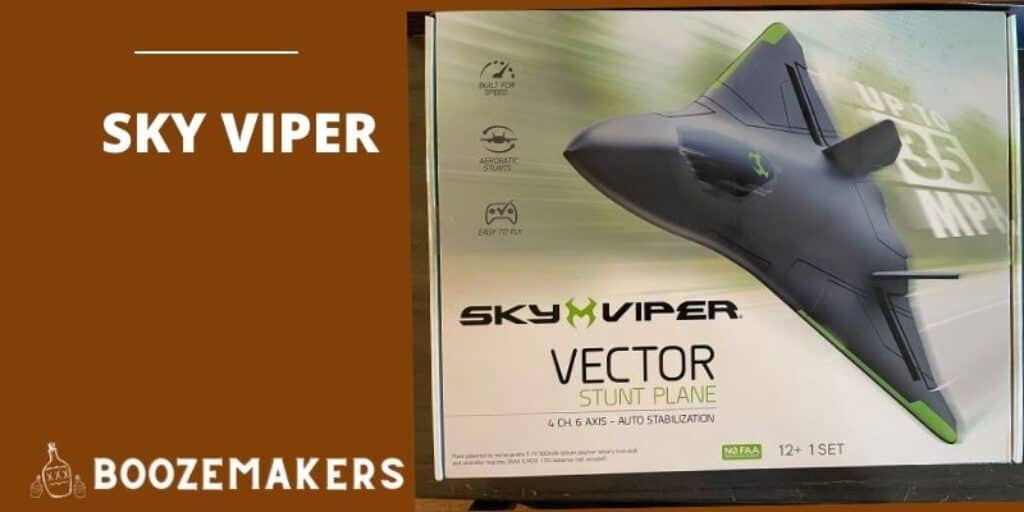 For the gentleman who thrives on adrenaline and is always in pursuit of the next exhilarating experience, the SkyViper Vector Jet is a gift that promises unmatched excitement. Celebrating a decade of cutting-edge drone technology, SkyViper takes flight to a whole new level. Imagine strapping two potent prop motors to a nimble 6th generation fighter body – the result? Unadulterated thrill and unmatched performance. With advanced auto-flight stabilization, navigating through shifting winds becomes child's play. Astonish onlookers with stunning loops and barrel roll stunts, all activated with a mere push of a button. The Vector Jet boasts impressive speeds of up to 35 mph and a range of 600 feet. And should the excitement lead you astray, the Vector ensures a smooth descent, emitting beeps to facilitate quick retrieval. Designed with intuitive controls and enhanced Sky Viper flight software, the Vector Jet appeals to both newcomers and seasoned R/C enthusiasts. Suitable for ages 12 and up, this high-octane machine is set to hit the shelves in August 2023, with a retail price of $79.99. A truly captivating gift for those who dare to soar beyond the ordinary.at Target and Amazon. 
UnderGents
When it comes to men's underwear, comfort and function are paramount. This is precisely where UnderGents has set its sights, aiming to change the underwear game for good. Astonishingly, over 70% of men have expressed dissatisfaction with their current underwear. Enter UnderGents with its revolutionary CloudSoft fabric – a nature-inspired micromodal innovation. The result? A pair of underwear that wraps you in unmatched softness while ensuring you stay cool, dry, and odor-free. No more adjusting or shifting; these underwear move with you, offering the breathable freedom every gentleman desires. And UnderGents doesn't just stop at underwear. The brand's commitment to combining luxurious comfort with contemporary style extends to its wide range of sizes (from S to 3XL) ensuring every man finds his ideal fit. Elevate your relaxation game with the Swagger Men's Lounge Wear collection. Because every man deserves to feel at the pinnacle of comfort and style, both inside and out. Embrace the redefined essence of comfort with UnderGents.
Website: undergents.com
Scoopbuddy
Cat enthusiasts and tech-savvy gents, rejoice! Introducing ScoopBuddy, the game-changer in feline litter box maintenance. Designed with the modern cat dad in mind, ScoopBuddy ingeniously attaches a waste bag right to the litter box. Say goodbye to those annoying litter spills and frustrating moments when the bag crumples just as you're trying to dispose of the waste. More than just a neat gadget, this innovation also champions a noble cause, making a difference for cats in need. The ideal gift for the man who has everything – except perhaps this brilliant litter box solution. Every time he uses it, he'll wonder, "Why didn't I think of that?"
Embossed Rolling Pin
Elevate the art of baking this holiday season with the Embossed Rolling Pins. An amalgamation of artistry and functionality, these pins, carved from 100% high-grade solid beech wood, bring ornate patterns to life, beautifying everything from cookies and pies to savory dishes. But its versatility doesn't end in the kitchen. Artists can also utilize these pins as a tool to impart intricate textures on clay and other materials. More than just a baking accessory, it's a bridge where culinary arts and creativity meet, transforming ordinary dough into a canvas of intricate designs. With prompt worldwide shipping and exclusive online availability, each BPA-free, 100% food-safe rolling pin promises to add a touch of magic to both festive feasts and art projects. Whether for a seasoned baker or a budding artist, it's the perfect gift that keeps on giving.
Prana Brush
Embrace the age-old tradition of dry brushing, now enhanced for modern well-being with the Prana Brush. Rooted in time-tested Ayurvedic practices, this unique brush features extra-fine ion-charged copper bristles that naturally generate negative ions through the simple act of brushing. These ions counteract free radicals, bolstering the skin's defense against environmental stressors. But the benefits don't stop at the skin's surface. The Prana Brush also encourages healthy lymph flow, fortifying the body's natural detoxification process. For a holistic self-care routine, glide the brush over your skin using gentle strokes directed towards the heart, preferably twice a week before a bath or shower. Elevate your grooming ritual and experience the invigorating difference of ionic dry brushing. Prana Brush: www.pranabrush.com