Check out Whisky and Bourbon From Around The World With a SipScout Subscription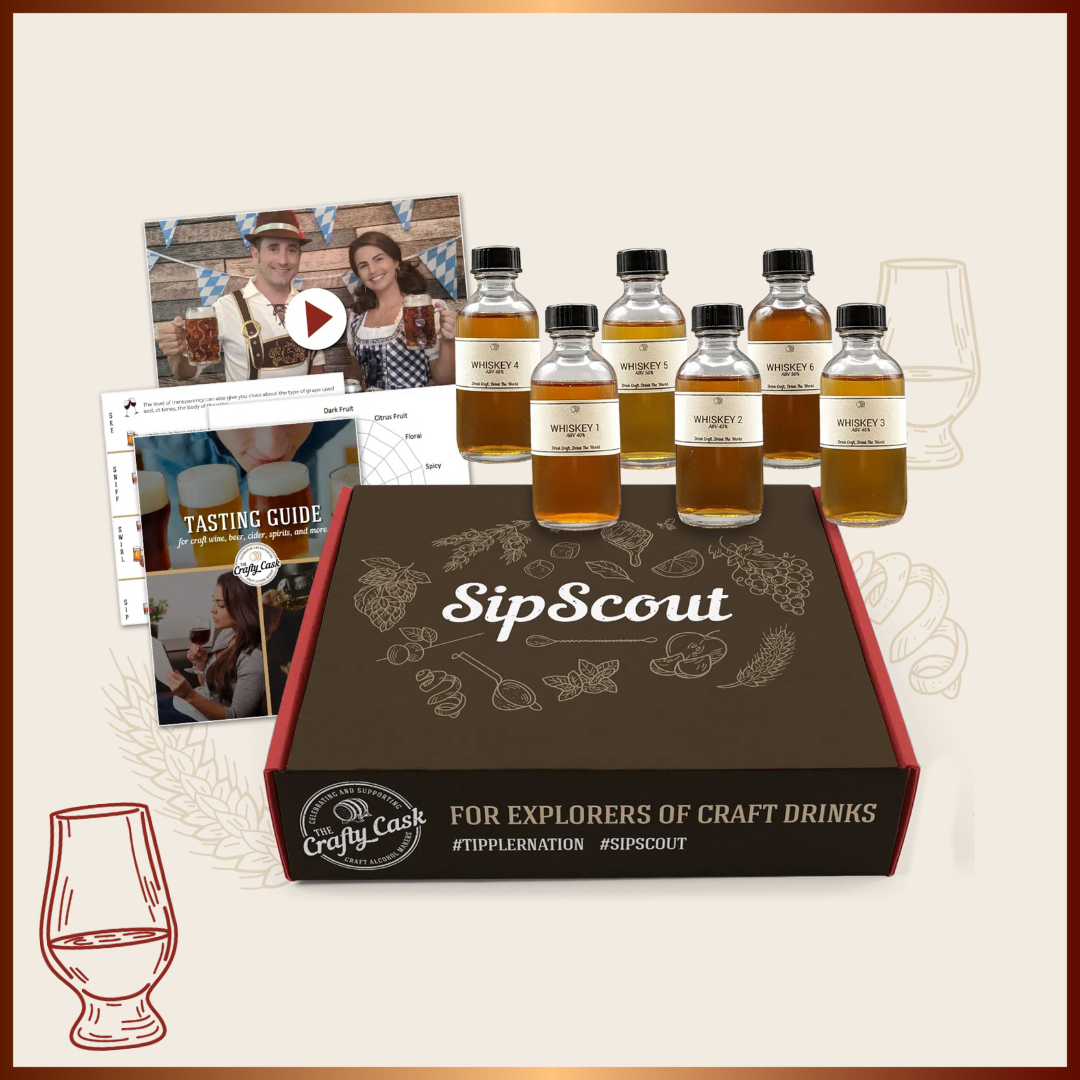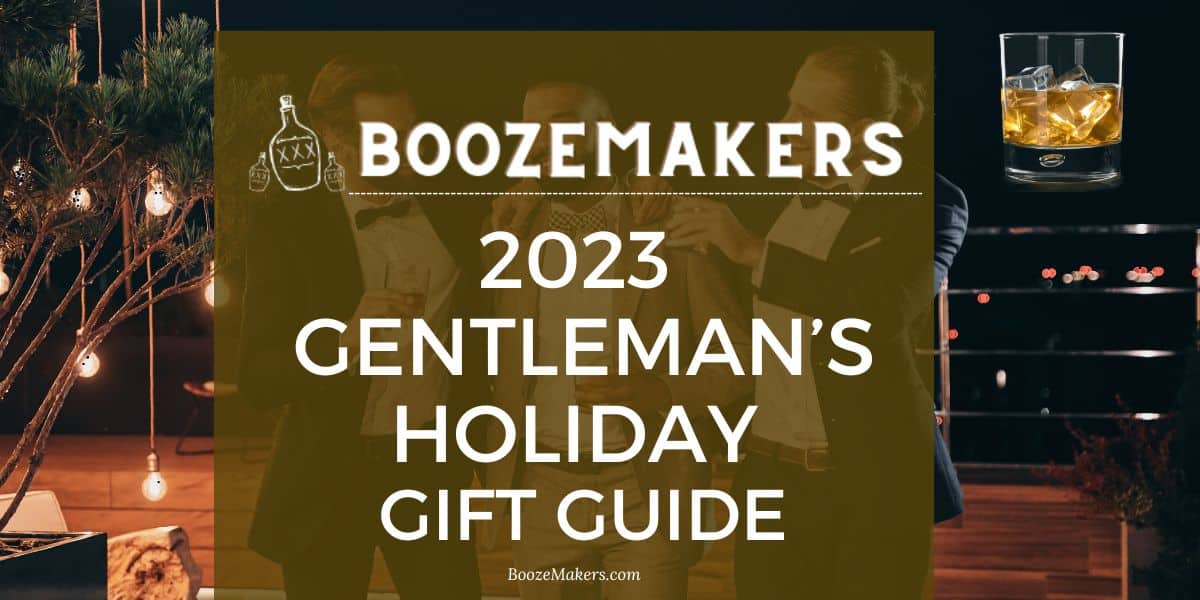 Tempus Fugit Spirits
Tempus Fugit Spirits Cocktail Cherries: Dive into the rich tapestry of the 19th Century with the meticulously crafted 19th Century Style Cocktail Cherries by Tempus Fugit Spirits. Perfect for the discerning foodie, budding mixologist, or the Manhattan drinker with a penchant for historical authenticity, these cherries evoke an era when quality and craftsmanship were paramount. A taste is a journey back in time, ensuring every cocktail is garnished with a touch of historic opulence.
Dyfi Pollination Gin: For those whose palate craves the exquisite and the sustainable, look no further than Dyfi Pollination Gin. A gift truly fit for the gin-thusiast or the terroir aficionado, this unique Welsh gin encapsulates the essence of its origin, crafted with hand-foraged herbs and botanicals from the only UNESCO World Biosphere Reserve in Wales. Every sip is a tribute to nature, sustainability, and unparalleled taste.
Rampur Distillery Single Malt Whiskies: Journey to the majestic foothills of the Himalayas with India's illustrious Rampur Distillery . An offering for the whisky connoisseur with an appetite for the exceptional, these award-winning Single Malt Whiskies are more than just spirits; they're experiences. Hand-crafted and aged amidst the serene landscapes of the Himalayas, each bottle promises a tale of tradition, innovation, and the sheer joy of exploration, ensuring the epicurean and the adventurer in your life are equally enchanted.
Italy Cocktails
Embark on a spirited sojourn through the enchanting realm of Italian mixology with the 'Italy Cocktails' tome. A standout piece in the illustrious City Cocktail collection from HarperCollins' Cider Mill Press, this book is more than just a compilation—it's a journey. Dive deep into a world bursting with hundreds of meticulously curated recipes, each brimming with the allure of Italian flair. But the voyage doesn't end there. With insightful tips, masterful techniques, and engaging history, readers are granted a holistic understanding of the craft. Interviews with internationally renowned professionals offer a rare peek into the minds of the maestros, while the breathtaking imagery captivates the senses, painting vivid pictures of Italy's rich cocktail culture. This holiday season, gift the allure of Italy in a book, ensuring every reader, be they novice or connoisseur, is transported to the very heart of Italian mixology magic.
Barrell Craft Spirits
A name that has resonated with unparalleled excellence in the realm of cask strength releases for the past decade. Barrell Craft Spirits, having cemented its reputation with its dynamic and bold offerings, now bravely ventures into uncharted territory. This season, the renowned independent blender introduces its maiden non-cask strength bourbon, promising the same meticulous craftsmanship and nuanced flavors that enthusiasts have come to love, albeit in a new, intriguing profile. This holiday, gift a bottle that embodies both tradition and innovation, ensuring aficionados and novices alike experience the evolving narrative of Barrell Craft Spirits' mastery
Yacht Life Vodka
Elevate your spirits collection with a taste of opulence and finesse. Introducing Yacht Life Vodka, Florida's newest prestige-level luxury offering that promises to be as captivating as its namesake. Priced at a premium $100 for a 750 mL bottle, this exquisite spirit is meticulously crafted from American wheat and water, undergoing a rigorous 17-time distillation process and meticulous filtration, resulting in a vodka that boasts unparalleled smoothness and a lush, creamy mouthfeel. The bottle's design is no less captivating—tailored to grace the interiors of the world's most luxurious superyachts, it promises to add a touch of splendor to any home bar. This festive season, gift not just a bottle, but an experience—an ode to luxury, craftsmanship, and the high seas.
Get it here
Bullett Bourbon
Bulleit Bourbon is inspired by the whiskey pioneered by an old family recipe over 150 years ago. Only ingredients of the very highest quality are used. The subtlety and complexity of Bulleit Bourbon come from its unique blend of rye, corn, and barley malt, along with special strains of yeast and pure Kentucky limestone filtered water. Due to its especially high rye content, Bulleit Bourbon has a bold, spicy character with a finish that's distinctively clean and smooth.
Poderi dal Nespoli 'Il Nespoli' Riserva Romagna DOC 2019
Dive into a wine that is a true embodiment of its roots. Celebrating the historic village of Nespoli, where its origins lie, this wine offers more than just a drink—it presents a narrative. Every bottle of this intensely ruby-colored Sangiovese is a crafted masterpiece, robust in structure and bursting with a symphony of flavors. Immerse yourself in the intricate dance of marasca cherry, blackberry, plum, licorice, and the sophisticated undertones of roasted coffee, a tribute to its French barrique aging. The subtle embrace of vanilla, stemming from American oak, adds another layer of complexity. This wine isn't just soft, warm, and balanced, but also boasts a remarkable aging potential. Gift a piece of Nespoli's rich history and winemaking excellence this season.
SRP: $34.99 Get it here
Famiglia Pasqua Valpolicella DOC Ripasso Superiore 2021
A wine that is as rich in history as it is in flavor. Hailing from the historic Pasqua Wines, established in the heart of Veneto in 1925, this bottle encapsulates a century of winemaking prowess and ambition. Their drive? To carry forward a storied legacy into the future, reimagined with modern elegance. The Famiglia Pasqua Valpolicella is a sensory delight, bursting with intense aromas of wild cherries and redcurrant, gracefully entwined with subtle hints of toasting. Every sip is a luxurious experience, offering a full-bodied profile complemented by sweet, rounded tannins that dance on the palate. This holiday, share a gift that seamlessly blends tradition with contemporary flair.
SRP: $25.99 Get it here
Dune Jewelry & Co
Elevate your wine indulgence with a touch of coastal charm courtesy of Dune Jewelry's Personalized Nautical Wine Stoppers. These exquisite wine accessories aren't merely functional; they're conversation starters, handcrafted to encapsulate your cherished beach memories. Each stopper is infused with sand or elements from your favorite shore, lake, or trail, creating a personal connection that transcends the ordinary. Celebrate the essence of bespoke elegance and preserve the flavors of your finest vintages with these unique, nautical-themed treasures. Perfect for the oenophile who delights in the details, Dune Jewelry Wine Stoppers offer a distinctive gift choice, promising to make every uncorking a voyage of nostalgia.