Check out Whisky and Bourbon From Around The World With a SipScout Subscription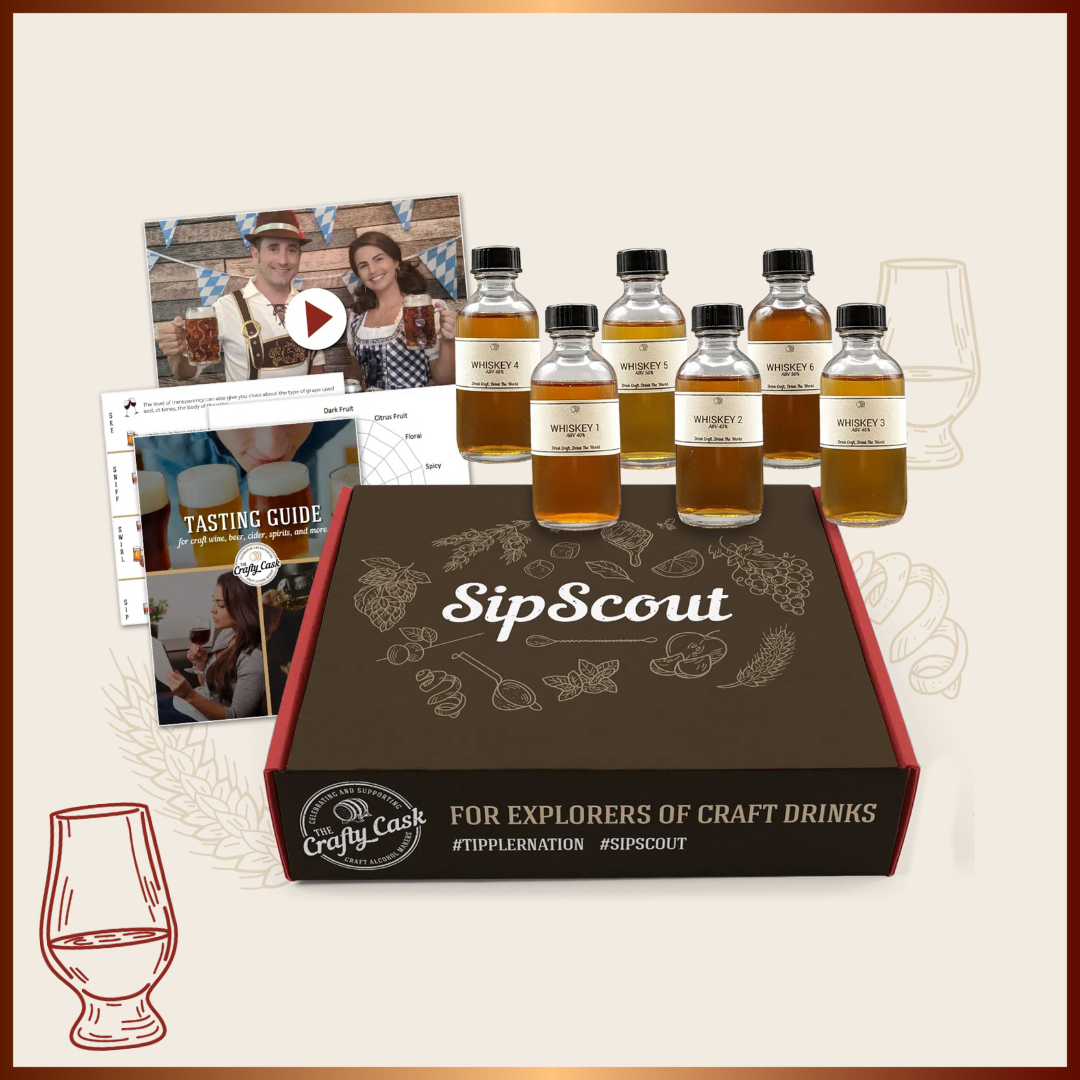 Springtime is here so here is the latest roundup of gear that will help you relax in the sun.
Bulleit Cocktails
Bulleit's crafted cocktails are particularly great for this as they're rooted in cocktail culture and were crafted as a take on two classic, ultra-premium cocktails: the Bourbon Old Fashioned and Rye Manhattan. 
MONOGRAMMED SHIELD GLASS
How To Drink Like… Books
If you spend your summers at the beach, pool, lake, or entertaining backyard barbecues and beach parties—then you need How to Drink Like a Writer and How to Drink Like a Rock Star.
These cocktail recipe books are perfect for any party or gathering, especially upcoming St. Patrick's Day or summer flings. Inspired by icons on the page and on the stage who define multiple generations and genres, these books are your complete guides to classic, elegant, and creative cocktails as well as intriguing profiles and stories about the inspiring icons. 
Customized Drinkware
Beer Rings
At first glance, what appears as hoop earrings delightfully doubles as an easy-to-use bottle opener. The idea came out of a day on the boat with many glass beer bottles but no opener.
AIRROBO
AIRROBO P20, is a smart robot vacuum with a whopping 2,800Pa strong suction power. Its 600mlextra-large dust bin comes in handy for storing large crumbs and fluffy pet hair. The smart app allows you to schedule the cleaning as a daily routine, a hassle-free way to keep your house clean for the entire year.
Spirited HIVE
With spring around the corner, Spirited Hive is the perfect companion for all your soon-to-be warm-weather activities. Spirited Hive is a new, RTD canned cocktail that includes real high-quality spirits, organic honey, and all-natural ingredients, making your cocktail and life a little bit sweeter.
Made to be shared amongst your Hive, these canned cocktails come in four delicious flavors: bourbon with lemon and rosemary infused honey, tequila with lime and ginger infused honey, vodka with lime and cranberry infused honey, and gin with juniper berry and lemon infused honey. These buzzing flavors are guaranteed to bring everyone together and allow you and your guests to take a break and reconnect with those that mean the most to you.
Stella Rosa Brandy
New to Stella Rosa's diverse palette of alcohol comes their characteristically bold line of brandy. Stella Rosa's Premium Imported Brandy is hand-crafted in small batches and preserved in a luxury glass bottle (the same glass that is used to make Chanel No.5!) to deliver the taste of Europe directly to consumers. 
With three distinct flavors — Honey Peach, Smooth Black, and Tropical Passion — Stella Rosa innovates on existing trends towards experimental liquor and transforms it into a timeless experience you won't find anywhere else. More than suitable for any liquor enthusiast on your list this year, Stella Rosa invites you to give the gift of luxury at an approachable price point.
Super Magic Taste
Spring time means its BBQ season and if you like cooking meats on the grill a great spring time product to include would be Super Magic Taste chili crisp. One of the most underrated food items people put this product on is ice cream, sounds strange but it's delicious.
Quick Roots Juices
Nothing is better than a weekly subscription, 1-Day Cleanse or a Sampler Pack of our Quick Roots Cold-Pressed Juice to get ready for Spring!.  It's one of the best way to add fruits and veggies to your diet.  It's the perfect "grab & go" option in the morning or after a workout.  Giving the bottle a shake and twisting the cap provides 1-2 lbs of much-needed fruits and veggies in our over-processed diet.
We take it one step further:  With Quick Roots Juice cold pressed juice delivery service, you can have fresh juices delivered right to your doorstep on a regular basis, saving you time and hassle while ensuring that you always have access to the best quality juices.
Our juices are locally pressed & bottled in SW Missouri, but we ship nationwide.
The Galen Leather Co. – Leather Pipe Pouch
Take your pipe game to the next level with a Galen Leather Handmade Leather Pipe Tobacco Pouch and Case. Our pipe pouch is perfect for keeping your tobacco pipe and accessories safe and together in one place.