Check out Whisky and Bourbon From Around The World With a SipScout Subscription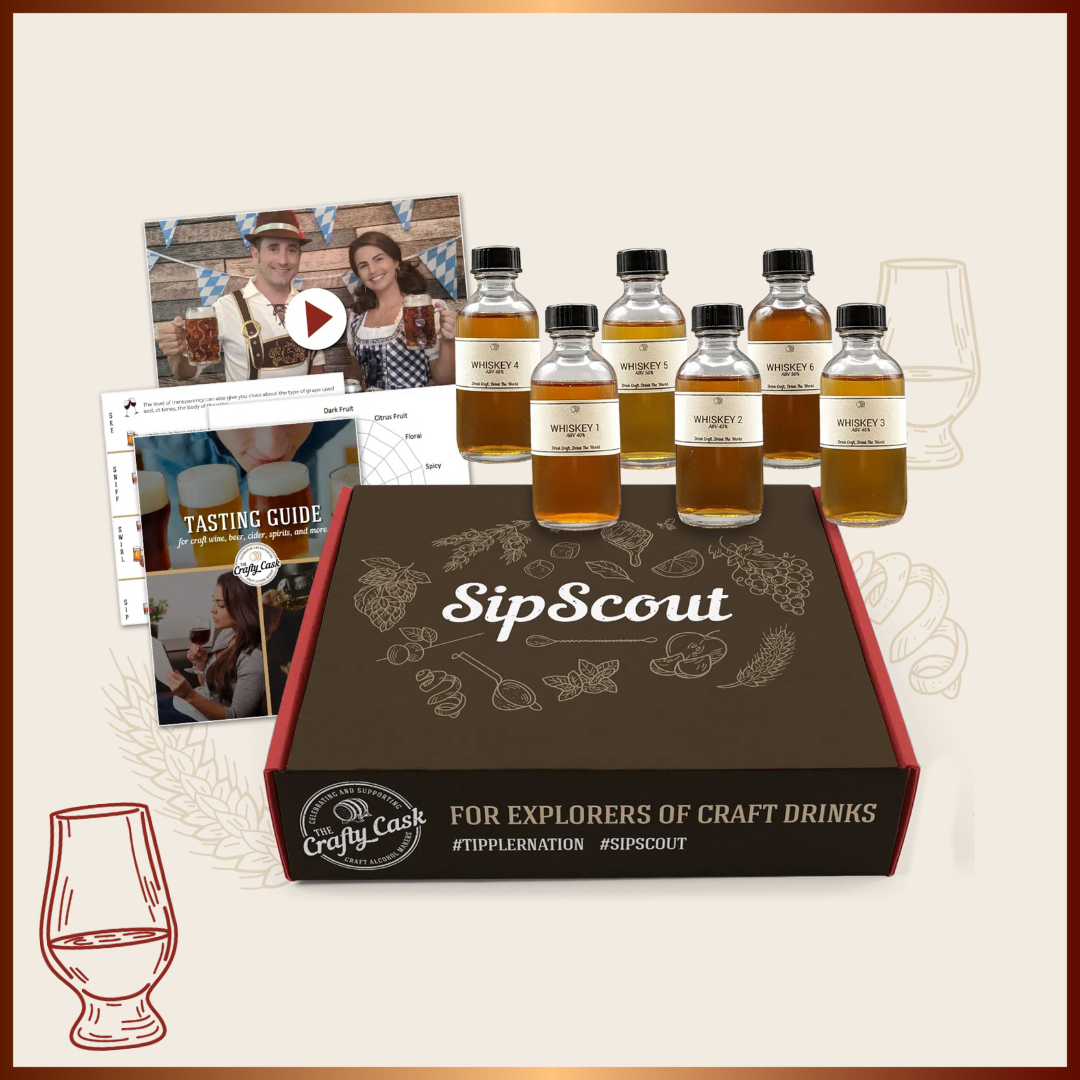 Have you ever thought about starting your own whiskey collection? It's not as outlandish an idea as you might think. If you are an experienced whiskey drinker and have a couple of select bottles in your liquor cabinet, you're already off to a good start.
Why start a whiskey collection? There are many good reasons for doing so, from the personal to the practical. Few pleasures compare with enjoying a glass or two of special single malt, and it becomes even more enjoyable when you gain a deeper appreciation for it.
Then there's the value. A limited-edition from a respected distillery has a good chance of going up in value in the future. You could therefore consider whiskey collection as an investment that could potentially pay off many times over.
So do you think you're ready to embark on your journey as a whiskey collector? Check out some of these suggestions for highly-collectible spirits to look out for!
Top 10 Most Collectible Whiskeys Of 2021
Amrut Fusion Indian Single Malt – Price: $70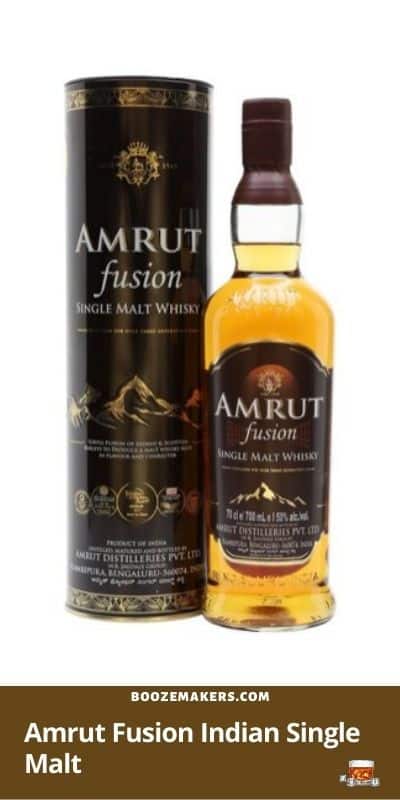 Amrut Fusion made its debut in 2009, and it has since played a huge role in helping spread the word about Indian single malts. Nearly 22 years after it entered the public's consciousness, it is still the most respected representative of that particular whiskey category.
As the name suggests, Amrut Fusion brings together the best qualities of Indian and Scottish peated malt. The result is a robust liquor with a decidedly smoky character that is the best deal going around for less than $75.
Town Branch Cask Strength Single Malt – Price: $100
Town Branch is a single malt bourbon distilled in Kentucky. Although it has been produced in Lexington since 2008, it is made with distinctive copper stills imported from Scotland.
Another interesting note is the use of Oloroso Sherry casks for aging. The bourbon in every Town Branch bottle is actually among the first to be poured into the freshly decanted barrels. They are aged there for 11 years, giving them ample time to develop their rich, complex flavors.
If you come across a bottle of Town Branch, better grab it! Only 3,000 are in circulation, so it will likely become rarer over time.
Waterford Single Farm Origin: Rathclogh Edition 1.1 Irish Whiskey – Price: $100
Check Availability & Current Price
Waterford's Rathclogh Edition is one of those prized whiskeys whose value will only go up in the coming years. The brainchild of Mark Reynier, Rathclogh Edition is a nod to the distinctly Irish whiskey tradition, with barley at the front and center of the flavor pallet.
As the name suggests, Rathclogh Edition is made from grain grown and harvested from a single farm. The result is a complex and favorable spirit with a dominant butterscotch character.
Instead of drinking Rathclogh Edition straight away, you will probably want to keep it under lock and key. Like all first editions, its value will likely increase exponentially over time.
Stranahan's Mountain Angel 10 Year Old – Price: $130

Stranahan's Mountain Angel has a complex flavor palette with subtle sandalwood and caramelized sugar tones. A 10-year-old single malt whiskey distilled in Denver, it is somewhat limited in quantity. Only 500 bottles were made available to buyers during its initial release, and only in New York, California, and Colorado.
Not to worry, however, Mountain Angel is set to become a permanent extension of the Stranahan's brand. With more bottles available soon, this is a collectible whiskey that you shouldn't have any hesitation about enjoying.
The Macallan Double Cask 18 Years Old – Price: $330
Macallan's Double Cask boasts the rich flavors of ingredients aged in American and European oak barrels. Before the ingredients were left to mature, the barrels were seasoned with sherry. This gives Macallan Double Cask a unique flavor component that few whiskeys can match.
The 18-year-old Double Cask is only one of several in a line that includes a 12-year and 15-year-old whisky. This one is undoubtedly the most sophisticated, with a complex character that goes down easy.
Check Availability & Current Price
Old Forester 150th Anniversary – Price: $550
Legendary Kentucky distillery Old Forester celebrates its 150th year with this limited edition bourbon. This barrel-proof spirit is available in three batches. All are deliciously-nuanced whiskeys that you should enjoy despite their limited status.
Although there probably won't be any future releases of this particular whiskey, it isn't an aged spirit that will benefit from keeping it locked away in your liquor cabinet. That being the case, our advice is to savor it as soon as you get your hands on it.
Check Availability & Current Price
Balblair 25 Year Old – Price: $600
Balblair 25-year-old will definitely benefit from saving it for a future date. Made by a Highland distillery that has yet to achieve widespread acclaim, it nevertheless measures up to the best that other companies have to offer.
Balblair is actually a rebrand of a whiskey that was part of a vintage series. With this 25-year-old scotch, you get a bold, elegant, and well-balanced spirit contained in a stylish bottle.
This is undoubtedly the most sophisticated of the Balblair line. It is a medium-bodied spirit that exhibits the complex character of aging in barrels that previously held bourbon. Even at half the price of comparable vintages, Balblair 25-years-old is worthy of any serious collection.
Check Availability & Current Price
Michter's 25-Year – Price: $1,000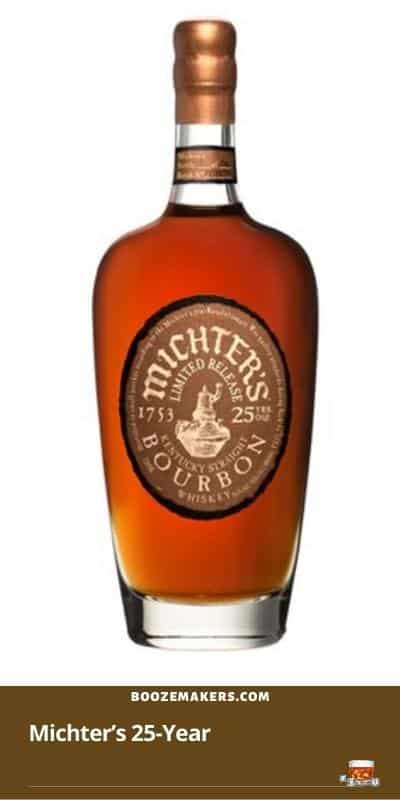 Michter's 25-year-old is another whisky that you should probably think twice about opening…at least for now. A straight bourbon, it is produced by a Kentucky distillery whose name should be familiar among whiskey aficionados.
This particular special edition was priced pretty reasonably when released. But like many collectible spirits, its value rose steeply within a year. And with less than 350 new bottles released, the price keeps increasing year after year.
Flavor-wise, Michter's has a distinctively smooth and mellow character. The caramelized sugar and winter spice dominate, resulting in a heady spirit with a lasting finish.
Check Availability & Current Price
O.F.C. 1995 Vintage – Price: $2,500

O.F.C.'s 1995 vintage is an exceptional bourbon in more ways than one. Experienced whiskey drinkers know that bourbon doesn't age in the same way as scotch. The wide variance in seasonal climates and unique storage tends to produce a strong oaken character.
But not O.F.C. This particular vintage boasts a more complex flavor character, with dominant notes of tobacco, leather, and candied cherries. The finish is made even more intriguing by a slight hint of smoke, which tapers off nicely.
Of course, the $2500 price tag of O.F.C. 1995 might give casual drinkers a reason to pause. But even if you don't mind the asking price, there is little likelihood of the value appreciating over the next several years. So if you can afford it, our advice would be to enjoy O.F.C. 1995 with your most cherished companions instead of stashing it away.
The Last Drop 1968 Glenrothes Single Malt – Price: $6,000

This is something you probably won't find in your neighborhood liquor store. But then again, that would depend on your particular neighborhood.
In any case, this 1968 Glenrothes single malt scotch from The Last Drop is definitely the most collectible whiskey in this roundup. Matured for a staggering five decades, it is bottled at 51.3% ABV cask strength.
In terms of character, the 1968 Glenrothes has a refreshing floral nose reminiscent of a Scottish meadow in full spring bloom. There is a strong hint of marzipan in the flavor, along with the barest taste of toasted coconut.
Despite its jaw-dropping price tag, 1968 Glenrothes is a lot less expensive than it should be. It is 1/6th the cost of practically the same whiskey from a Speyside distillery. So, difficult as it may be to believe, this is actually a bargain.
The obvious thing to do with a bottle of this worth is to store it for future enjoyment or reselling. The good news is that The Last Drop includes a 50 ml. miniature with every bottle of ultra-luxury whiskey. This means that you could at least get a taste of what you are missing before you lock away the full bottle for another 50 years!
Check Availability & Current Price
Finishing Up
Those are my favorites that will get you started on grand whiskey collection of your own. I've also reviewed some Whiskey of the Month clubs that will send you different samples from all around the world. These are fun and are sure to fill out your cabinet with variety.