Check out Whisky and Bourbon From Around The World With a SipScout Subscription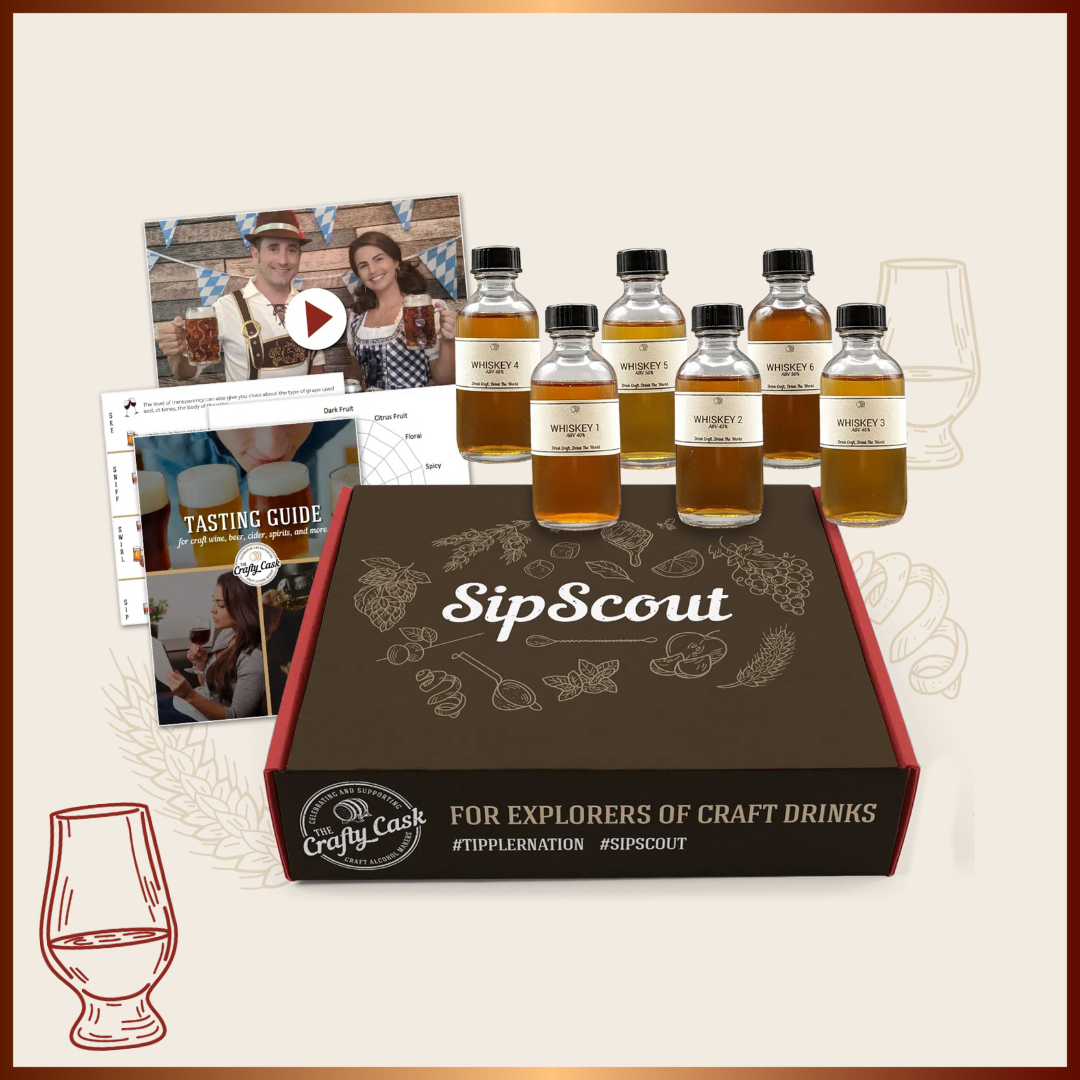 Dad's Hat Pennsylvania Rye Whiskey is a robust young rye whiskey. It has a good amount of new charred oak influence bringing a honey oak flavor to the palet. It also features a dose of black pepper and dill spice. The finish is the hilight of this whisky. At around $45 a bottle, you are paying for the small batch craft nature of this. A better price would put this at around $30-35. There are other options out there at the price point – but it's definitely worth trying at a bar to experience what an honest young Rye at 45% ABV can taste like.
Dad's Hat Rye is an attempt by Mountain Laurel Spirits to create a flavorful and robust rye whisky via the same method used to distill the country's first whiskeys. Called "Monongahela Rye", this method harkens back to the centuries-old distillation process practiced in and around the Monongahela River in Pennsylvania. Now virtually extinct, this distillation process resulted in a uniquely flavorful product that the makers of Dad's Hat Rye now hope to introduce to a new audience.
Did Mountain Laurel Spirits succeed? Does Dad's Hat Rye uphold the fine tradition of Pennsylvania rye? Let's find out!
Dad's Hat Rye Pennsylvania Whisky Quick Facts
Type: Rye whisky
Distilled in: Mountain Laurel Spirits (Bristol, PA)
Pure alcohol concentration: 47.5%
Color: Amber
Flavor: Spicy, wood, tobacco, dark cherry
Smell: Floral
Strength: Fruity, savory
Malt Containment: 80% rye, 15% malted barley, 5% malted rye
Estimated Aging Period: Six to nine months
Nose/aroma
Mountain Laurel Spirits claims that Dad's Hat Rye has a floral and spicy nose, and we found that pretty close to the mark. We found it quite light during our extensive testing, with a subtle alcohol aroma that never got too overbearing.
The floral tone is definitely present, along with a more subdued character that we suspect is malted grain. We also picked up almost imperceptible cherry and caramel tones.
Flavor
Dad's Hat Rye reportedly has a nicely-balanced mouthfeel, which we looked forward to experiencing ourselves. We found this to be the case, with a generous helping of spice in the front and back. This was nicely offset by a touch of cinnamon tight down the middle. Additional notes of dried fruit, cherry, vanilla, and oak made for a surprisingly rich flavor experience.
One of our reviewers did find Dad's Hat Rye to be a very savory product with hardly any sweetness to the palate. This is probably due to the absence of corn. In any case, this is a rye that perhaps won't appeal to those looking for a sweetish whisky.
Finish
Another quality that surprised us about Dad's Hat was the shortness of its finish. Unlike many other ryes we've tried over the years, this one had a remarkably short finish, with most of the flavor tones dissipating within seconds.
We did detect a new tone that came on slowly after most of the flavor had faded, which we identified as a sort of grassy tartness. This added tone disappeared fairly quickly as well, but it was nice while it lasted.
Bottom-line
Dad's Hat Rye is undeniably pleasant. Not the best rye we've ever tried by a long shot, but it does hold its own among the lower-priced offerings in this particular category.
One criticism that could be levied against Dad's Hat is that it is somewhat one-dimensional. We could overlook the lack of sweetness and the short finish, but what it ultimately came down to is that there really isn't a lot to Dad's Hat Rye as far as the complexity of flavor is concerned. From the nose to the palate and the finish, there isn't much that sets Dad's Hat apart.
To its credit, the tartness that comes in at the tail end of the finish was quite enjoyable. If anything, this little treat redeemed the short finish of Dad's Hat and made it so much more than your typical off-the-shelf product.
We'd also like to give props to the presentation, which elevates Dad's Hat above other offerings in its price range. The bottle has a classy look and feel to it that makes it look like a much pricier whiskey bottle than it actually is. The bottle also flatters the whiskey's color, making it several shades darker, and concealing its youthfulness.
How to enjoy Dad's Hat Rye Pennsylvania Whisky
Rye makes a marvelous addition to a wide variety of cocktails, including Manhattans and Sazeracs. Don't even think about making an Old Fashioned for a traditionalist without a healthy helping of rye such as Dad's Hat.
If you would prefer something a lot simpler, Dad's Hat also goes well with club soda and ginger ale. And, of course, you can't go wrong taking it straight, either neat or with a couple of ice cubes.
Ideal food pairings with Dad's Hat Rye Pennsylvania Whisky
Many foods go well with Dad's Hat Rye, including a variety of sweet and savory fare. Although rye is usually better taken straight when paired with food, some dishes will go well with rye-based cocktails.
Whichever combination you ultimately decide on, try to strive for a perfect balance of flavors. As always, go for a pair in which the flavors complement–rather than dominate–each other.
Meatloaf. Rich and savory meatloaf goes remarkably well with Dad's Hat Rye. The intense flavors are tempered by the whiskey's sweetness, resulting in a flavorful blend that makes for a more satisfying whole. The myriad ingredients of a traditional meatloaf also bring out the intense aroma of the whisky.
Smoked salmon. Smoked salmon is another ideal match for rye whisky. The subtle flavors and the hint of saltiness make for a delicate flavor sensation that most experienced rye drinkers will find irresistible. And with the right smoked salmon dish, the rye whisky's floral aroma and texture truly come to the fore.
Apple pie. Interestingly enough, apple pie and rye whisky go amazingly well together. The apples' rich sweetness makes for a perfect bed of flavors that the rye flatters and complements without overwhelming. If you haven't had the opportunity to try this fantastic combo before, try it out. You will definitely become a believer!
Alternatives to Dad's Hat Rye Pennsylvania Whisky
If you like Dad's Hat but are looking for something a bit off to the side in either direction, there are many worthy alternatives to consider. Check out Black Maple Hill, Bulleit, or High West, or even the venerable Jim Beam. Other whiskeys worth trying out are McKenzie, Pikesville, Russell's Reserve, Templeton, and the "Olds"–Old Overholt, Old Potrero, and Old Rip Van Winkle.
Dads Hat Pennsylvania Rye Whisky Review
Dad's Hat Pennsylvania Rye Whiskey is a robust young rye whiskey. It has a good amount of new charred oak influence bringing a honey oak flavor to the palet.