User Posts:

Mike The Whisk(e)y Writer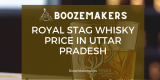 Royal Stag Whisky is a premium Indian whisky brand widely popular in Uttar Pradesh (UP), the largest state in India. As with any famous brand, the price of ...
Buzzballz are a brand of pre-mixed, ready-to-drink cocktails that come in various flavors. They are typically sold in individual, golf-ball-sized containers ...
The holidays are swiftly approaching, so we are back again with another gift guide to showcase some of the finer things you may not know about that are great ...
A whisky neat is the perfect drink for any occasion. It's simple to make and has a rich, smooth flavor that everyone will enjoy. But what exactly is a ...
If you are like me, you never considered the calorie count of a shot of whiskey while sitting at the bar. Just keep 'em coming is the motto. But did you know ...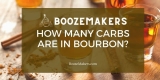 At the end of a long day, a sip of bourbon could be just the thing to take the edge off. But for health buffs, enjoying their favorite spirit may raise the ...
So if you are looking for the finer things to gift this year then this is the holiday guide for you. I've sourced some pretty unique gift items that you ...
Disclaimer: Making whisky at home is illegal in all 50 USA states. This post just goes over the process on how to make your own whisky but we are not ...
Whiskey is a spirit that lends itself exceptionally well to mixing. A common ingredient in many popular cocktails, this well-loved amber beverage always ...
Heaven Hill's Elijah Craig Barrel Proof is pretty hard to come by, but it is still one of the most sought-after small-batch whiskeys on the market. For ...
Browsing All Comments By:

Mike The Whisk(e)y Writer