Check out Whisky and Bourbon From Around The World With a SipScout Subscription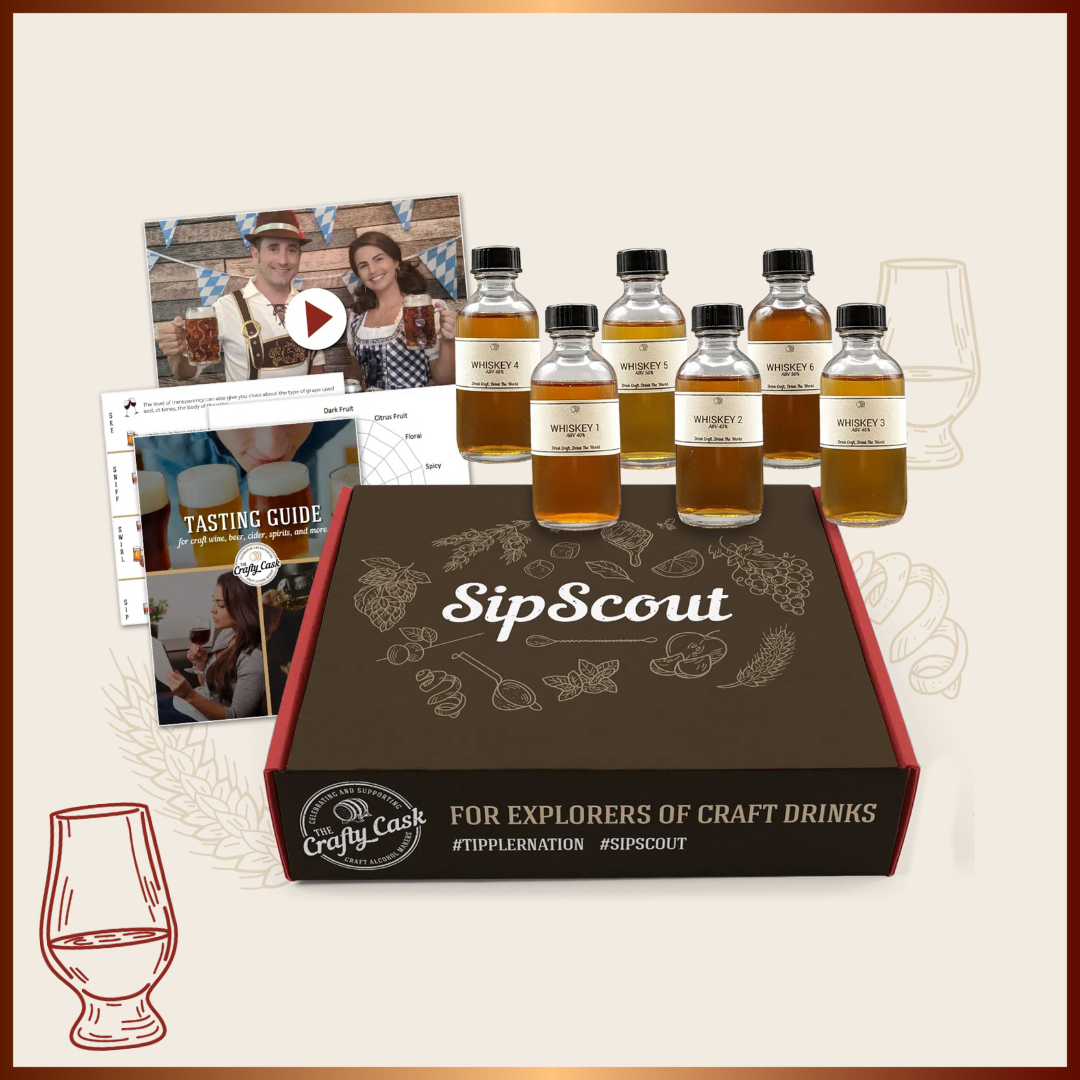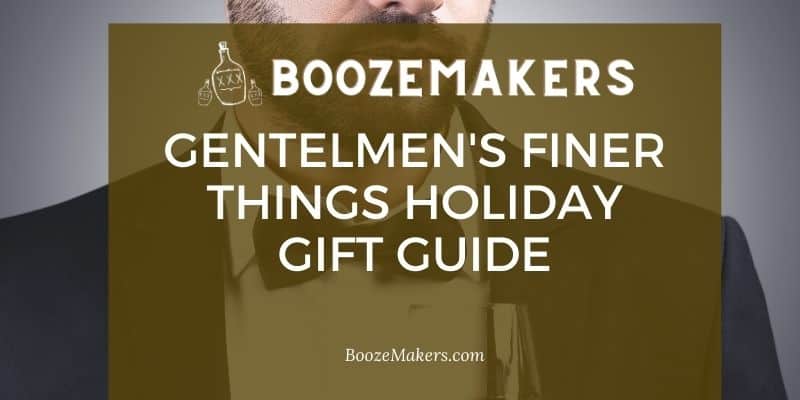 So if you are looking for the finer things to gift this year then this is the holiday guide for you. I've sourced some pretty unique gift items that you should consider giving this year. Let's start it off…
Sugar Plum Manly Nuts & Beef Box
Sugar Plum has sourced a collection of the very best beef sticks you have ever tasted, ranging from mild to wild, with each variety handpicked to cater to that primal hunter-gatherer instinct that echoes in the background from the evolution of early man.
Well Told City Map Whisky Glasses
Enjoy your cocktails while relishing the memories of your last vacation with Well Told's custom-etched drinkware! These one-of-a-kind pieces are etched with Well Told's signature map designs; choose from college towns, home towns, cities, and topographies around the U.S. and the world. Available in Pint, Wine, and Champagne glasses, plus much more!
Santa Clausthaler Non-Alcoholic Beer
Introducing Santa Clausthaler – the first and only Christmas-themed non-alcoholic beer out there. Combining Clausthaler Original, the most awarded non-alcoholic beer on the market, with the merry and bright flavors of cinnamon and cranberry. It's a jolly, tasty beer that delivers holiday cheer without the hangover. Endorsed by Santa himself with his image right on the label. 
Over 40 years ago, Clausthaler patented the process for brewing beer without alcohol and has been innovating ever since with new flavors and varieties. The non-alcoholic beer category continues to grow as consumers turn to better tasting, better-for-you options with no alcohol. 
Barrel Wood Bottle Opener
If you want a gift that wreaks of manliness, consider anything constructed of pure, unadulterated bourbon-soaked barrel wood. It will captivate the man's senses, hypnotize him with the sultry soak of the most masculine spirit on the planet. Our Beerheader will find a prime place in any groomsman's man cave and serve as a talking piece for drinking buddy eternity.  
This wall mount opener features a bourbon barrel back and casts iron opener hardware. It will keep your caps collected with this stud magnet set up.  
Engrave with the one initial of your gift recipient.  
Rootstock Applejack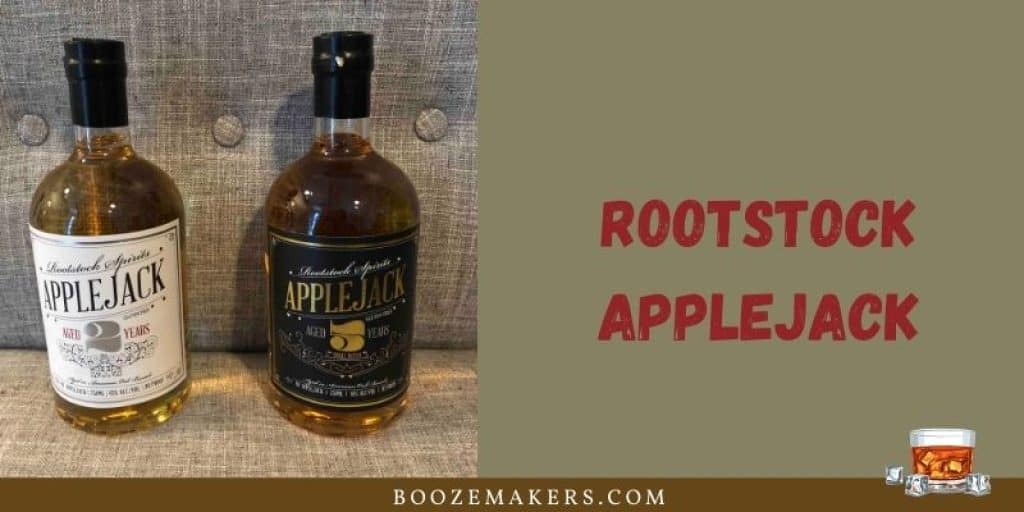 Rootstock Spirits is a craft distillery in western NY that makes a number of different spirits from the DeFisher family's orchards near the shores of Lake Ontario, a premier apple region. They are fourth-generation farmers who grow two-dozen different apple varieties, tart and sweet cherries, pears, plums, and peaches used to make small-batch craft spirits (they also make a variety of premium hard ciders). 
One of their specialties is applejack, a classic American spirit made from hard apple cider and distilled into brandy.
Rootstock Applejack ($55; 46% ABV, 92 proof) is aged five years in bourbon barrels, giving it mellow flavors of toffee, caramel, and vanilla and a long, warm aftertaste. They also do a two-year barrel-aged Applejack ($45).
Glenmorangie Scotch Whisky
Give the gift of something truly special – an expression of maturity. These Glenmorangie expressions are perfect for boyfriends, dads, or grandfathers looking to kickstart their Scotch collection, add to their existing collection, or save it for a special occasion.
GRISLY'S COSMIC BLACK
Grisly Cosmic aims to bring a little fun into the post-pandemic world and does just that with its intricate flavor and fun packaging. Make Grisly Cosmic, your new favorite canned bourbon and coke cocktail.
Heaven's Door Bourbon Whiskey
Defenage Men's skincare kit
The DefenAge Men's Kit is an amazing treat for the discerning man who values good grooming etiquette. Great for guys on the go, the travel-friendly set comes in an elegant black leather toiletry bag, making it perfect for grab-and-go packing. The kit also has a hemp towel with natural anti-microbial features.
DefenAge is technology-driven, fragrance-free, and uses a clearly outlined step-by-step system that includes: a facial cleanser, a daily skin renewing cream and serum, and an exfoliating mask. The core of DefenAge Men's Kit is the brand's signature scientifically-backed skincare system, clinically proven to address signs of skin exhaustion and aging on a global scale. The line's key proprietary ingredient, Age-Repair Defensins® reprograms the skin to become visibly younger every day and minimizes pores and wrinkles, improves brightness, evenness, oiliness, tone, texture, and hydration in just 6 weeks. 
Marianna Naturals CEO Skin Care for Men
Skincare for the Modern Man. Stay on top of how your skin looks and ages with these superior ingredients. Included in this collection are 5 simple products that no man should be without: 
Pore Reducing Toner With Peppermint: Minimize the appearance of pores on the face & body. Can also be used for bumps caused by acne, waxing, and shaving
Monaco Gold Collagen Eye Gels: Rejuvenate and revitalize in as little as 10 minutes
Anti-Aging Hyaluronic Acid: For visibly youthful-looking skin, with 2% Hyaluronic Acid
Anti-Wrinkle Retinol Cream: Improve the look of contours & wrinkles while intensely hydrating cream with 2.5% Retinol
 Retinol Gel Face Cleanser: Daily use will help transform the appearance of aging skin to its youthful beginnings for optimized elasticity and firmness, reduced fine lines and wrinkles, and hydrated, clearer skin.
Asher Green Footwear from Just Mens Shoes
A genuine double gore leather oxford wingtip dress boot. Own a dress boot that will never go out of style, these rich British tan leather Boots are essential for any man's winter wardrobe. Their sleek leather body is accented by brown burnish detailing and tonal topstitching on each piece lends subtle detail to these double gore boots. 
Pair this easy-to-coordinate color with any style outfit for an instantly elevated, refined look, or upgrade your daily look by pairing these slip-on boots with simple slacks and a button-down shirt. Over time, the leather will acquire unique wear patterns that only enhance the beauty of these shoes and create a more customized fit. A durable wood-colored rubber sole ensures they'll be worn for years to come.
Lotus Linen Men's Plush Robe
 Plush Robe for men and women. The Boss by Lotus Linen is at the top of his gift list this year!
Ultra-durable, bold and stylish robe designed for everyday wear. Tailored with him in mind, the Lotus Linen Plush robe features a lint-free, regal design that simply fits just right. Comfortable. Breathable. Available for women too!
Mangata Underwear
Mangata luxury underwear has a variety of new features that are completely new to men's underwear.  Where the 600 other brands have a one size fits all approach mine has four pouch sizes to pick from to provide perfect support for an active lifestyle.  The fabric was custom made, it's a single-layer multi-purpose fabric with nylon outside and ultra-smooth bamboo interior.  The bamboo has high-end performance features without the need for the standard additional chemical applications making it ideal for sensitive skin.
Since successful men are always in high demand with the ladies the signature line includes a condom holder.  Stock the condom holder before the night starts so you are not caught off guard in the heat of the moment.  So when she's ready, you're ready.  Decorative edging around the pouch that enhances that area like a frame enhances a picture.  Plus several other design features to reduce and eliminate high friction points.  Sewn-in the U.S.A. as I hope someday to become America's luxury underwear brand.
Am.A-line Collections
Am.A-LIne is a high end, versatile yet casual clothing line.
Lily Trotters Compression Socks
Self-Care with Lily Trotters Compression socks and sleeves are the perfect holiday gifts for stylish men! Gifts that are literal leg ((hugs)) from one heart to another…helping us keep our circulation moving and live our best lives. Empowered and energized with designer, performance compression – made right here in the USA!
Lily Trotters are USA-Made 🇺🇸, Women-Owned, DESIGNER + ATHLETIC compression socks! Now a wellness-shopping staple and a perfect stocking stuffer!
Heat Holders
Perfect for the upcoming Fall and Winter no outdoor adventure would be complete without Heat Holders socks. With Heat Holders®, you can give the perfect gift of warmth! Heat Holders® socks make for the perfect pairing for all of your outdoor needs. Buy them for yourself or give them as a gift, once you try them you'll be sure to fall in love.  
Internationally recognized as the world's warmest socks, Heat Holders®' socks are over 7x warmer than regular cotton socks and 3x warmer than ordinary thermal socks. Heat Holders® are specially developed with cashmere-like acrylic yarn which provides high-performance insulation against the cold with superior moisture breathing abilities. Available in 3 different warmth profiles— Originals, Lites & Ultra Lites, they are like thermostats for your feet!