Check out Whisky and Bourbon From Around The World With a SipScout Subscription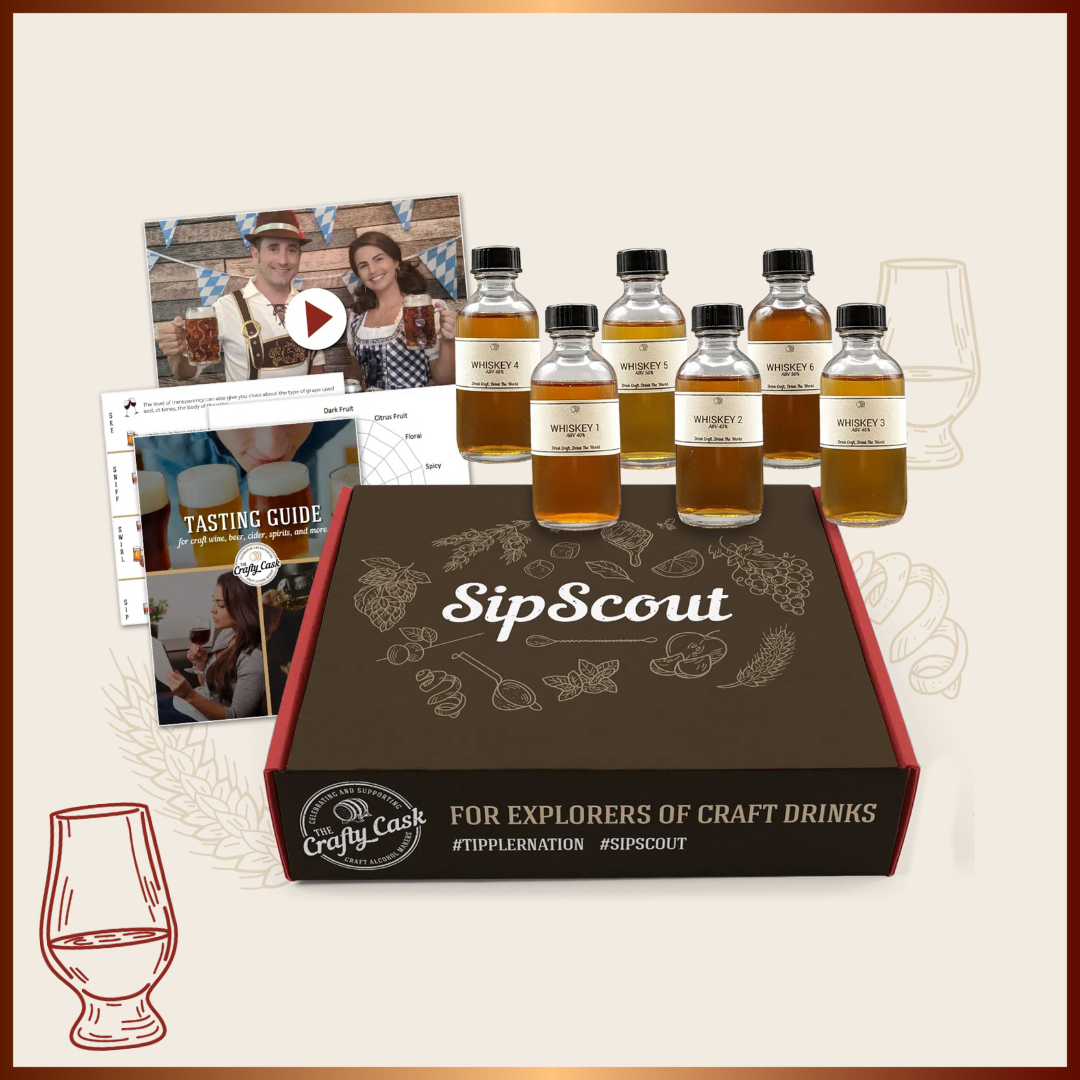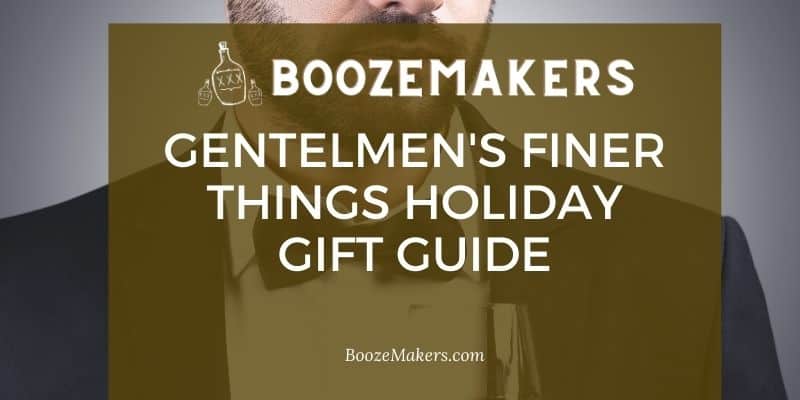 Pegai Leather Travel Case
Pegai is an online leathercrafts brand established in 2017 and is located in Dallas, Texas. We are experts in creating gift products that are useful yet elegant. All of our products are personalized gifts made of real full-grain leather that is perfect for any occasion, no matter what the season is. It is part of the brand's mission to help people experience leather in the most authentic and stylish way possible while giving back to the community – thus, a part of our profits is donated to charities that help underprivileged children around the world.
Monos Carry-On Suitcase
With its award-winning design and solid build, the Monos Carry-On suitcase is the perfect travel companion. This carry-on luggage size is designed to fit in the overhead bin of almost any flight, anywhere in the world.
Outfitted with an unbreakable polycarbonate shell, ultra-sturdy telescopic handle, TSA-approved lock, whisper-quiet wheels, vegan leather details, and all-premium materials. When you're not traveling, the Carry-On suitcase nests inside any of our Check-In sizes for easy storage.
Foci – Wearable to Boost Focus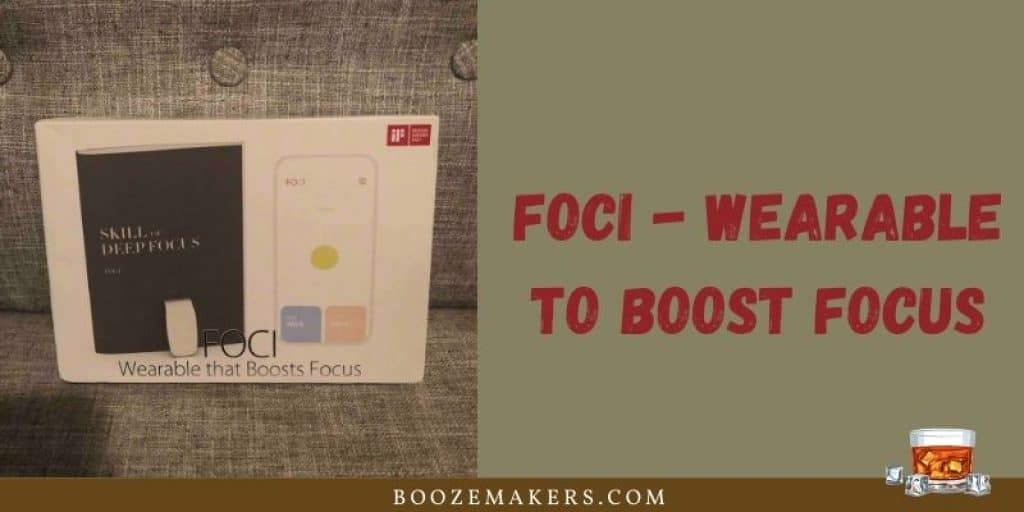 It is a thumb-sized wearable called 'FOCI', clipping to the waist, you can get a read on your emotions, productivity, and distractions, and use biofeedback technology to focus better and work smarter.
It is named 'Top tech for the go-anywhere office' by Financial Times, featured in CBS Innovation Nation, and is in 200+ Staples stores as their Signature Holiday Gift this fall.
It would be a perfect gift for males who are into tech and productivity, professionals and students alike.
UPRIGHT GO S
The newest device from Upright is the best way to improve posture and stand tall.
Uses Upright's clinically validated biofeedback technology to create better posture habits and strengthen core and back muscles
Free companion app provides real-time feedback and tips for improving posture
Results usually happen in as little as two weeks, with users reporting less back pain and improved confidence
Benefits for athletes, dancers, yogis, or anyone who works from home and wants to ensure that they stay properly aligned
The GO S is a pared-down version of the flagship GO 2, providing a more affordable entry point to the Upright system
MSRP: $59.95
Dosha Acupuncture Mat
Pamper yourself and relieve tension with this luxurious premium acupressure mat, which is lightweight and travel-friendly. Acupressure is an ancient Ayurvedic treatment that is similar to massage, acupuncture, and reflexology.
Acupressure works by massaging and stimulating key points on the body to promote deep relaxation and healing. Acupressure mats benefit the body by relieving tension, soreness, and pain in the back, head, neck, shoulders, hips, feet, and other parts of the body.
Acupressure mats are also used to help enter a deep state of relaxation, enjoy deeper and more restful sleep, reduce stress, eliminate headaches, increase circulation, positively affect the nervous and immune systems, help muscles recover faster after exercise, and increase energy levels.
Dosha Mat acupressure mats are unparalleled in quality and beauty and are 100% eco-friendly. Each mat is carefully handmade using the highest-quality, hypoallergenic natural linen. Each mat also contains a removable cushion made of 100% natural coconut fiber. These mats also feature more than 4,500 high-quality acupressure points in the beautiful shape of honeycombs.
Golden Boy Torch Lighter
When he needs a sturdy powerful lighter that also looks good this is the one for him.  This powerful torch flame lighter features a smooth strong handle that feels good in the hand and an easy ignition button that helps make the flame easy to light. Help your guy light his stogies in style.
Custom Glasstop Humidor
If your cigar lover likes to show off his cigars in style, this personalized glass-top humidor will be the perfect addition to his collection.  The slick cherry wood finish exudes class, and when you add his name personalized on the top it will quickly become his favorite humidor to stash his stogies.  
You can personalize this humidor with up to 2 lines of 15 characters per line. 
Metolius Cannagars
Meet the Metolius product that's revolutionizing the smokable hemp industry. River Logs are the world's first enhanced premium hemp cigar. 100% organic CBD & CBG flower, hand-rolled in an organic palm leaf, enhanced with Metolius Magic: CBD distillate, CBD Isolate, and CBG kief. The future is now.
Lunchbox CBD
SLANG offers premium brands at affordable prices for those hoping to have a high holiday.
From best-selling gummies, forward-thinking concentrates, and innovatively stylish vape pens, SLANG Worldwide has a suite of products to create a cozy, yuletide vibe from now through the New Year. 
With legalization and the overall acceptance of cannabis increasing nationwide, now is the perfect time to mix up those goody bags/gifts with some luxury cannabis products for the adult canna-enthusiasts out there.
Hemper Cannabis Subscription Box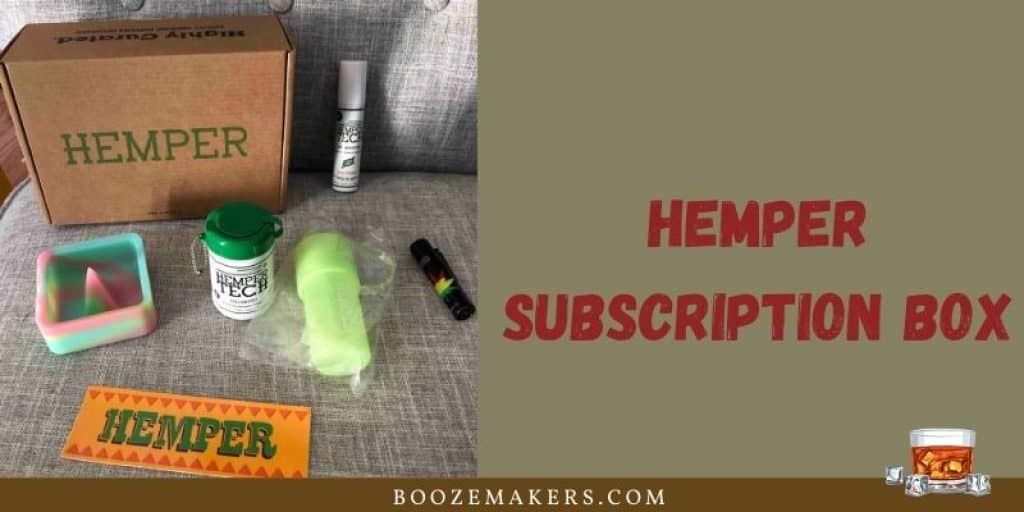 Hemper is a cannabis accessory and lifestyle brand that designs and produces products for consumers and industry partners. It is a leader in the cannabis industry that provides one-of-a-kind monthly subscription boxes and a la cart shopping for core essentials, original glass pieces, and the largest selection and variety of cones. The company, which was founded in 2015 and amassed a cult-like following since inception, is the number one online premium smoking accessories subscription box and headshop that offers hundreds of unique smoking pieces and accessories all dedicated to a cannabis life. For someone who might be overwhelmed picking out a gift on the site, Hemper offers 80 different themed boxes like this month's Volcano Box which includes specialty smoking pieces like the Volcano Bong and everything else desired for the avid cannabis smoker.
How a subscription works: Starting at $39.99 a month, there is the option of picking out the best box that abides by someone's smoking lifestyle. For the glass enthusiasts, one might be interested in the Hemper Box, or the rolling packs might be a better option. Then, there is the ability to choose the frequency of delivery to either be every month, 3 or 6 months, or yearly. Regardless of what is selected, Hemper's expert curators will deliver a one-of-a-kind experience. Each box will come with 10+ items of core monthly essentials, a few surprises, and a new glass piece.
Anther Intimate Wellness Supplement
 is a doctor-formulated over-the-counter daily supplement for men that supports sexual function as they age. It is the culmination of more than a decade of research by an esteemed international team of leading doctors and scientists, including Dr..Jacob Rajfer, a leading researcher on penile health and function whose work has been utilized in the development of products such as Viagra.
Anther is a patented, proprietary blend of ingredients such asL-Citrulline, Muira Pauma Extract, Ginger Extract, and Guarana extract. These ingredients have been combined in exact dosages after years of research, and this combination supports intimate function and impacts men's overall well-being.
Hawthorne Men's Personal Care
Modern personal care products in skin, body, hair, hand, candles, shave, tailored cologne, etc. 
Sommify Wine tasting game
Sommify is a unique gift for any gentleman who enjoys drinking wine with friends.
About the game: 
•Whether you are new to wine or a wine aficionado, Sommify will teach you how to blind taste like a Sommelier, all in the context of a fun game night.•Each player brings a bottle from our approved list of wines, while everyone tries to guess the grape and country of origin for the wine.
•The game was created by Somms who were studying for the Sommelier Level II exam and wanted to find a better way to learn how to blind taste wine.